컨텐츠영역
fnctId=bbs,fnctNo=1230
글번호

5239
IFES's Holds Session at 2022 Korea Global Forum for Peace
IFES-EN-NEWS - DATE,TYPE CONTENTS

| | |
| --- | --- |
| Date | 2022-09-06 |
| type | News |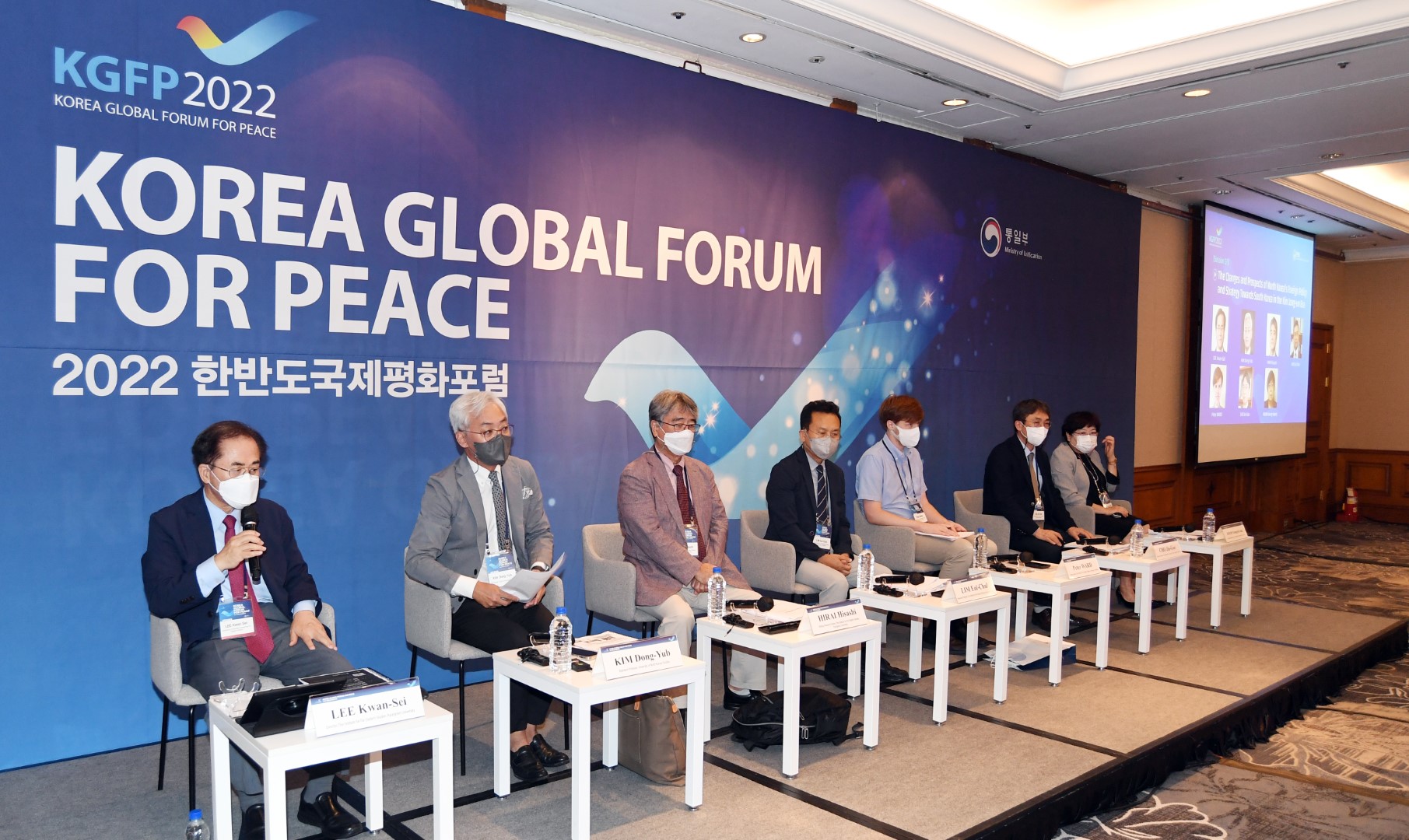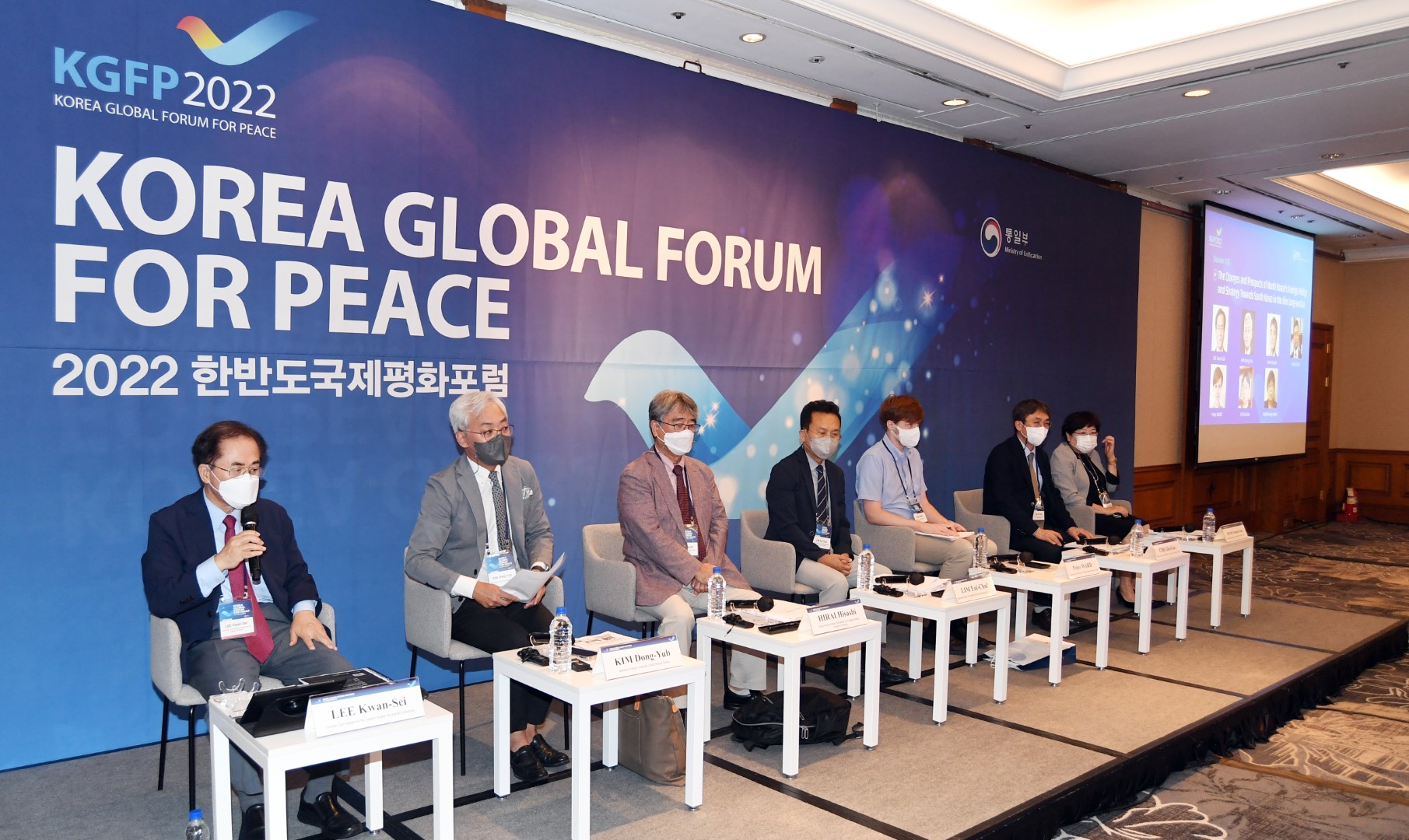 The Institute for Far Eastern Studies (Director Kwan-Sei Lee), Kyungnam University held a session at the 2022 Korea Global Forum for Peace (KGFP), hosted by the Ministry of Unification at the Millennium Hilton Seoul Junior Ballroom on August 30, 2022.
The session was moderated by Director Lee Kwan-Sei, with the main theme being "North Korea's external strategy, changes and prospects in the South Korean strategy during the Kim Jong Un Era."
In the session, Professor Dong-Yub Kim of the University of North Korean Studies presented an "Evaluation and Prospects of North Korea's External Strategy and Military Situation on the Korean Peninsula," while Hisashi Hirai, a Visiting Research Fellow at IFES, presented an "Evaluation and Prospects of the External Strategy of the Kim Jong Un Regime: After the Hanoi Summit." Dr. Eul Chul Lim, a professor at IFES, made a presentation on "The Kim Jong Un regime's strategy toward South Korea and exploring the possibility of inter-Korean exchanges and cooperation."
The session panelists included Dr. Peter Ward, visiting research fellow at IFES; Dr. Jin Goo Cho, professor at IFES; and Dr. Young-kyung Kwon, professor emeritus at the National Institute for Unification Education.
The KGFP 2022 was held for three days from August 30 (Tuesday) to September 1 (Thursday) under the theme "Vision for Unification of the Korean Peninsula and Inter-Korean relations in a Transitional Era." The sessions were broadcast live on YouTube, and can be found online at https://kgfp.kr/ or the YouTube link https://youtu.be/I4zb99fNm3g.