컨텐츠영역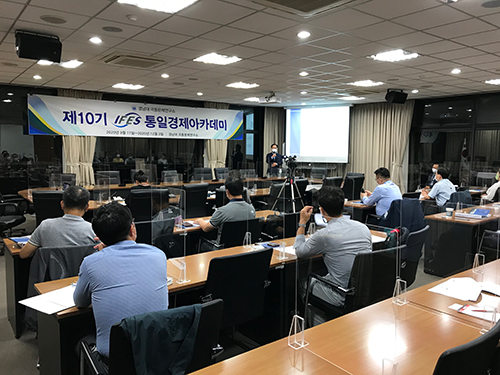 This program allows participants to acquire practical knowledge of North Korea and has become a valueable source of attaining key and up-to-date information.
The Academy was first launched in 1999 as the IFES Academy of Inter-Korean Economic Cooperation. It was given its current name in 2014 after careful assessment and revision of its program.
The IFES Academy of Korean Unification Economy is a series of lectures held once per week that focus on inter-Korean economic cooperation and integration, and on preparing for a new era of Northeast Asian economic cooperation. The lectures and discussion with leading academics, current and former government officials, experienced businesspersons and NGO representatives provide invaluable knowledge, expert analysis, and unique insight on North Korea's evolving relations with its neighbors, ROK government unification policy and negotiations with North Korea, North Korean economy and by-sector trade, and North Korea's investment climate and business marketability, among other topics. Through this eleven-week program participants take a major step toward laying the groundwork for realizing a unified Korean economy.