컨텐츠영역
fnctId=bbs,fnctNo=1230
글번호

5351
2023 Kyungnam University Global Hanma Program participants visit IFES
IFES-EN-NEWS - DATE,TYPE CONTENTS

| | |
| --- | --- |
| Date | 2023-08-23 |
| type | News |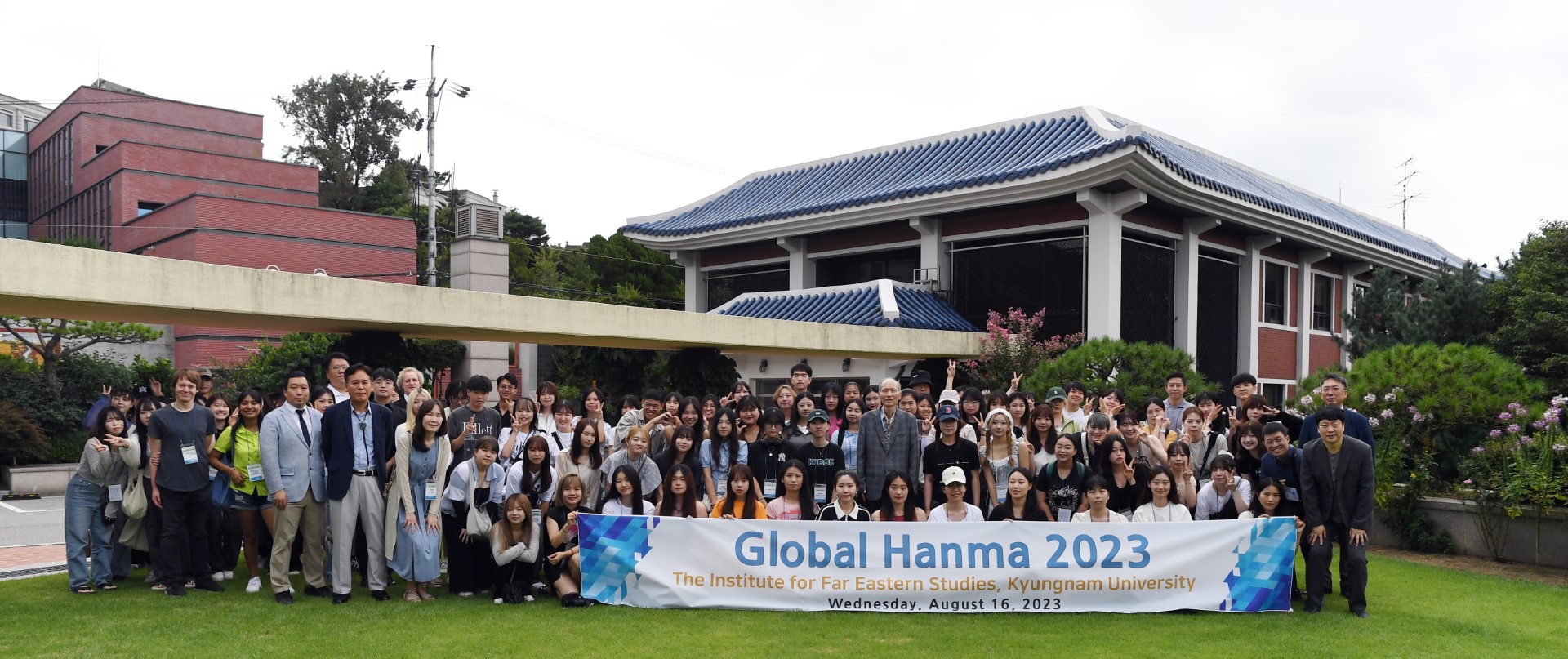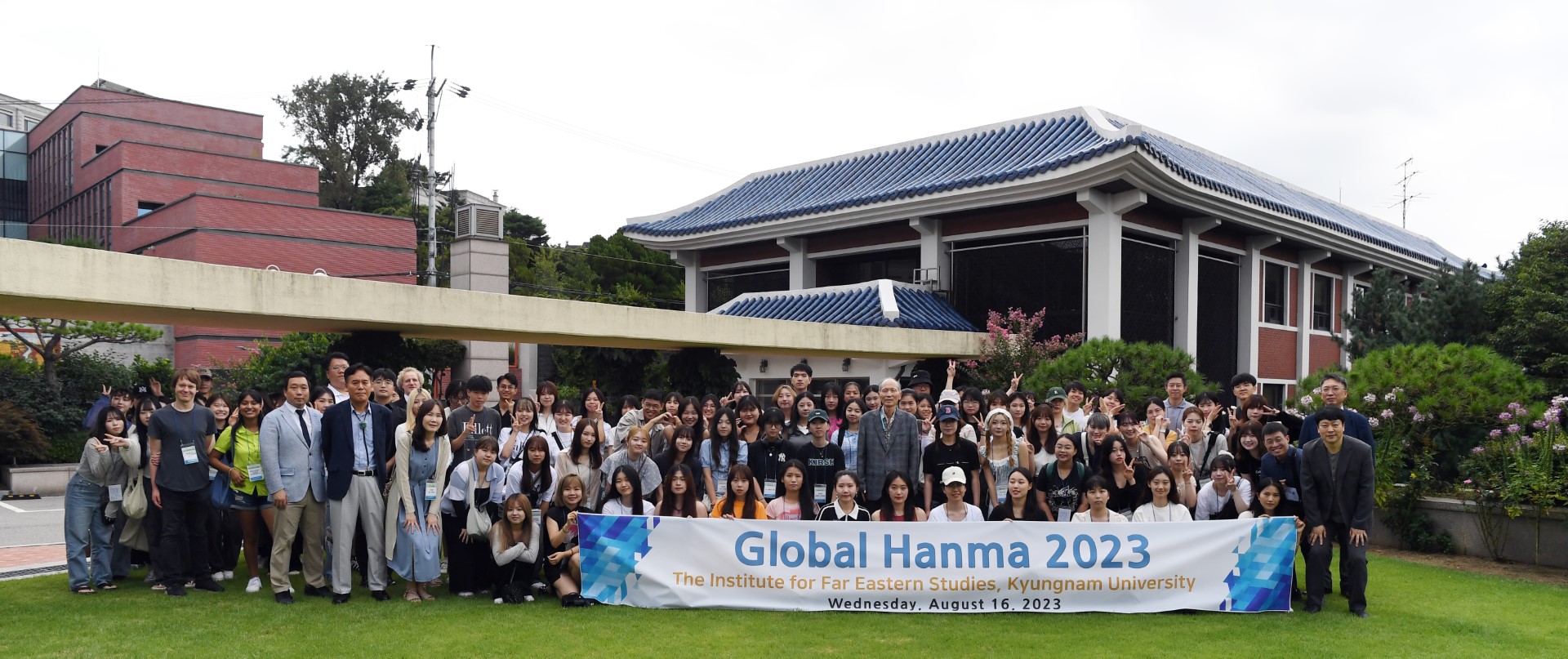 The Institute for Far Eastern Studies (Director Kwan-Sei Lee) of Kyungnam University hosted a visit by participants of Kyungnam University's "2023 Global Hanma" program. The event took place at in the morning on Wednesday, August 16 at Jeongsan Hall.
This year, a total of 78 students from five countries participated in the program, including 35 Japanese students, 31 Chinese students, 10 Taiwanese students, one American and one Mexican student.
In his brief remarks at the event, Kyungnam University president Jae Kyu Park mentioned that "The Global Hanma Program was suspended from 2020 due to the impact of the COVID-19 pandemic, but resumed this year with a total of 78 students from 21 sister universities participating, making it a more meaningful year than ever." In addressing the students, he added that "I hope this will be a good opportunity [for you] to gain a deeper understanding of Korea, where South and North Korea are divided, along with an understanding of Korea's culture and educational environment."
Participants watched promotional videos about IFES and the University of North Korean Studies, toured the library, interacted with the institute's faculty members, and posed for a group photo.
Since 1996, Kyungnam University has held its "Global Hanma" program with the aim of strengthening student exchanges and global networks by inviting students from overseas sister universities to the Kyungnam University campus during the summer vacation. These foreign participants participate in various educational and cultural activities alongside Kyungnam University students. The program is held annually, and the university plans to expand its overseas networks through the further development of such diverse and enriching programs in the future.