컨텐츠영역
fnctId=bbs,fnctNo=1230
글번호

5175
Opening ceremony of the 13th IFES Academy of Korean Unification Economy
IFES-EN-NEWS - DATE,TYPE CONTENTS

| | |
| --- | --- |
| Date | 2022-04-16 |
| type | News |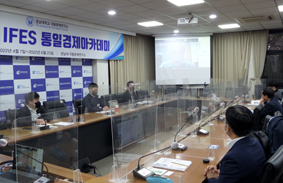 Opening ceremony of the 13th IFES Academy of Korean Unification Economy
The Institute for Far Eastern Studies, Kyungnam University (Director Kwan-Sei Lee) opened the 13th "IFES Academy of Korean Unification Economy" on April 7 (Thu) at the conference room of the Institute in Jongno-gu, Seoul.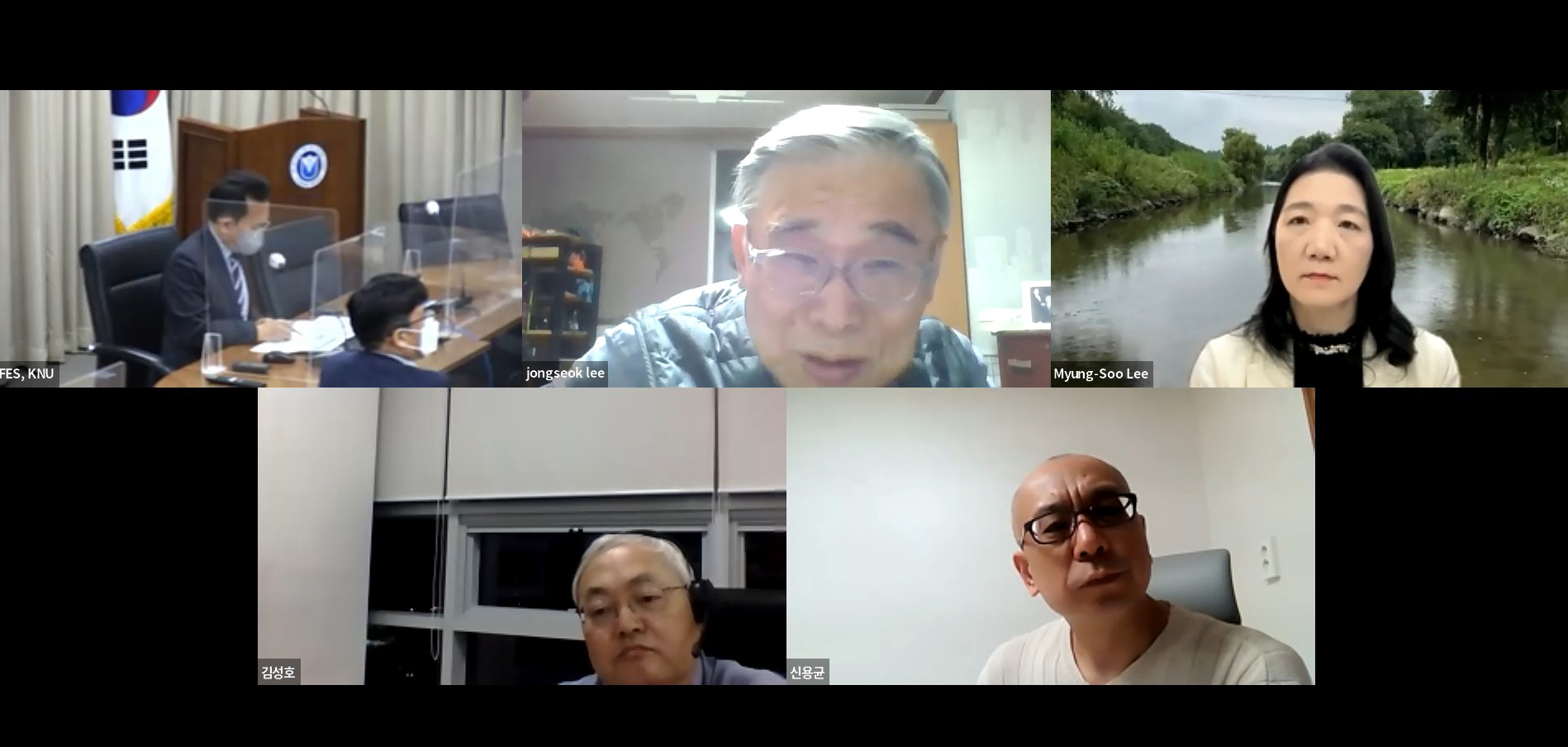 Director Lee Kwan-Sei gave a welcome speech at the opening ceremony, stating that the need for analysis and evaluation of the overall economy of North Korea, which has entered the third year after closing the border due to the COVID-19 pandemic, is increasing, revealed the purpose of opening the academy.
Then, former Unification Minister Lee Jong-Seok gave a keynote lecture on the topic of "Changes in International Order and the Korean Peninsula".
Under the main theme of "Evaluation and Prospect of North Korea's economic durability," the 13th Academy will hold a total of 11 lectures until June 23rd.
▲ North Korea's economic development plan and strategy establishment and execution capability
Eul-Chul Lim (Professor / The Institute for Far Eastern Studies (IFES), Kyungnam University)
▲ How is North Korea's internal resource mobilization possible?
Yong-Seok Park (Executive Director / Construction and Economy Research Institute of Korea (CERIK))
▲ New Rural Construction: Food Supply and Demand Status and Prospect
Cho Choong-hee (Director, Good Farmers Research Institute)
▲ North Korea's ability to manage macroeconomics such as finance and finance and market prices and exchange rates
Sung-Min Moon (Research Associate / Bank of Korea Economic Research Institute (BOK ERI))
▲ Corona 19 Crisis and North Korea's Economic Rehabilitation Strategy
Young-Kyung Kwon (Chair of the Economy & Science Sub-Committee / The Peaceful Unification Advisory Council (PUAC))
▲ Level of self-reliance by major industries in North Korea
Seogki Lee (Senior Research Fellow, Korea Institute for Industrial Economics and Trade (KIET))
▲ Science and technology competency evaluation
Hak-Moon Byun (Director / Research Center for Peace and Unification, Movement for One Korea)
▲ Characteristics of North Korea's Economic Policy and Organizational Political Interpretation
Ildo Hwang (Assistant Professor / IFANS, Korea National Diplomatic Academy (KNDA))
▲ Effect of North Korea-China trade on the North Korean economy
Jangho Choi (Head of Team / International Cooperation for Korean Unification Team, Korea Institute for International Economic Policy (KIEP))
▲ It consists of detailed themes such as the Kim Jong-un regime's ruling strategy and its implications
Lee Kwan-Sei (Director of the Institute for Far Eastern Studies, Kyungnam University)