컨텐츠영역
fnctId=bbs,fnctNo=1230
글번호

5263
IFES and WWICS Co-host Online Conference 'Avoiding Meltdowns & Blackouts'
IFES-EN-NEWS - DATE,TYPE CONTENTS

| | |
| --- | --- |
| Date | 2022-11-11 |
| type | News |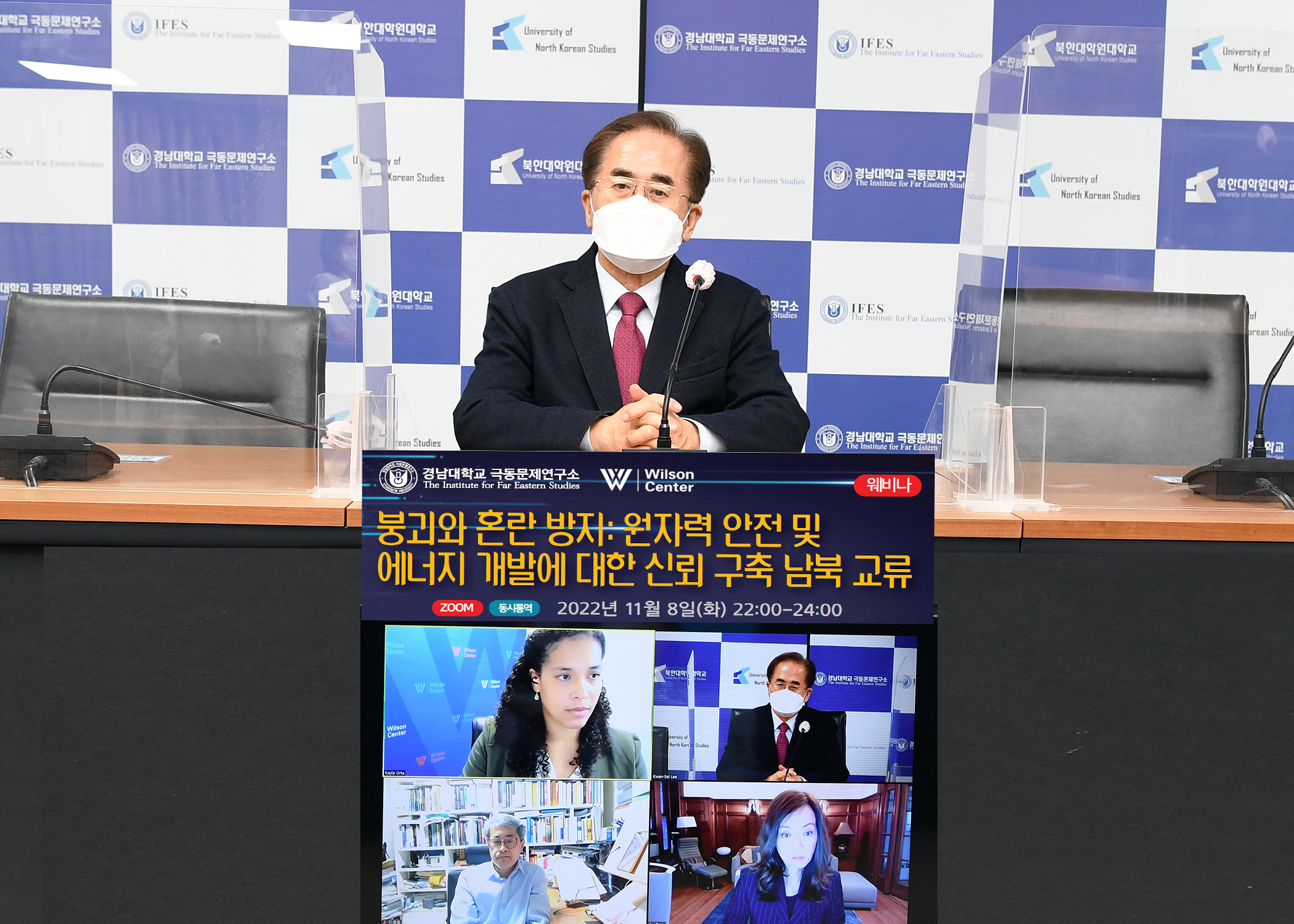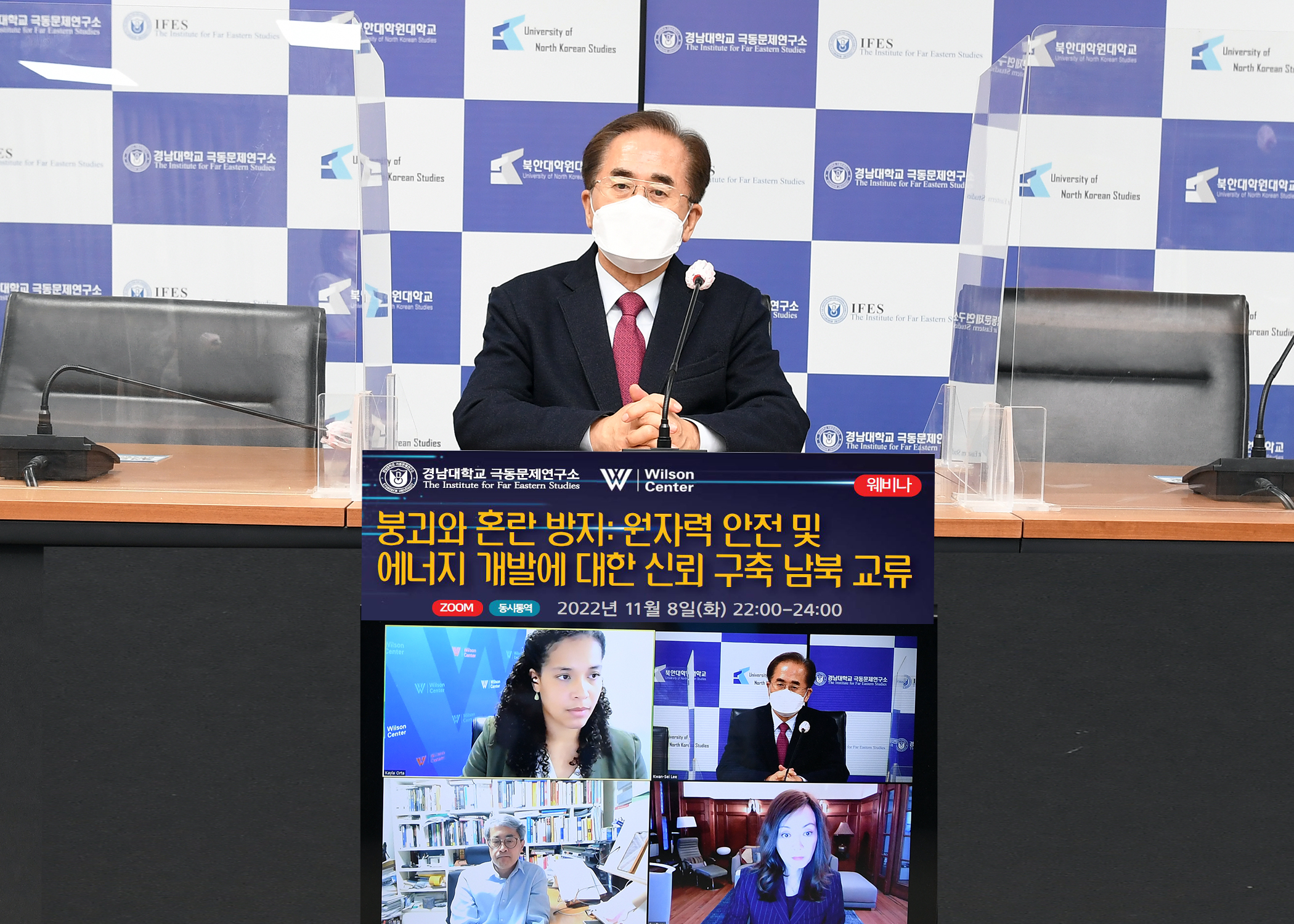 The IFES and the Woodrow Wilson Center (WWICS) on Tuesday, November 8, 2022 co-hosted an academic webinar titled 'Avoiding Meltdowns & Blackouts: Confidence-building in Inter-Korean Engagement on Nuclear Safety and Energy Development'.
Session 1 was titled 'Nuclear Energy and Safety on the Korean Peninsula' and was moderated by Kayla Orta, Program Associate of the Korea Center at WWICS. Dr. Man-Sung Yim (Professor in the Department of Nuclear and Quantum Engineering, and Director at KAIST) talked about nuclear energy in North Korea, outlining the benefits, risks, and possibilities. Dr. HoKee Kim of the International Nuclear Safety School at the Korea Institute of Nuclear Safety (KINS) spoke about South Korea's nuclear safety collaboration and the lessons that can be learned from South Korea, which is one of the world's leading developers of nuclear energy. Finally, Dr. Francesca Giovannini, Executive Director of the Project on Managing the Atom at the Belfer Center for Science and International Affairs, Harvard Kennedy School, spoke about her current research, which examine the status of nuclear safety in North Korea and the factors that might strengthen it.
Professor Man-Sung Lim of KAIST emphasized the research gap in North Korea's national energy infrastructure that uses nuclear technology. Kim HoKee mentioned about intervention and background for building nuclear safety capabilities between the two Koreas, the level of nuclear technology capability between them, and North Korea's nuclear-related laws and regulations. He insisted on the need for the international community, including the international community, to intervene in regulation on North Korea's nuclear safety. As the last speaker of the session, Dr. Giovannini raised the need to discuss nuclear safety with North Korea, which is concerned mainly about international isolation and sanctions, so to be able to respond to nuclear accidents that may occur due to natural disasters and technological instability.
In response to the presentations, Professor Lee Byung-Chul of IFES raised several questions, and commented that the inter-Korean energy cooperation should be approached from the perspective of future-oriented substantiality. Professor Kim Dong-Yub of UNKS then commented on the presentations, and expressed some skepticism, saying that Pyongyang would be unlikely to accept nuclear energy development as a compensation measure for denuclearization.
Session 2, moderated by Dr. Sue Mi Terry (Director, Hyundai Motor-Korea Foundation Center for Korean, History and Public Policy, Wilson Center), was titled 'Nonproliferation & Future Implications'. Panelist Dr. Siegfried S. Hecker (Professor at Texas A&M University and Professor at the James Martin Center for Nonproliferation Studies of the Middlebury Institute for International Studies at Monterey) spoke about his current writing and research, which asks whether nuclear cooperation with North Korea is desirable, and even possible. The second panelist, Dr. Jeffrey Lewis (Director, East Asia Nonproliferation Project, Middlebury Institute of International Studies at Monterey) introduced the book chapter he is currently writing, which provides historical perspectives on nonproliferation agreements to uncover opportunities for energy-driven engagement on the Korean Peninsula. Dr. Jina Kim (Professor, Division of Language and Diplomacy, Hankuk University of Foreign Studies) and Dr. Jihwan Hwang (Professor, Department of International Relations at the University of Seoul) provided discussion.
Dr. Hecker highlighted the dire situation the North Korea denuclearization issue has become, and he answers that while cooperation between the US and DPRK on nuclear safety is desirable, the situation for such cooperation "looks quite grim" at the moment, as North Korea has taken a strong turn toward Russia and China, which if sustained over time would make US-DPRK nuclear cooperation "very difficult" in the future. He emphasized it would take a more concerted effort on the part of Washington to bring Pyongyang back to the nuclear negotiation table. Dr. Hecker drew on his in-depth knowledge and decades of experience working on nuclear cooperation—between the US and Soviet Union/Russia, China, Iran, and North Korea—to reveal lessons learned in those cases, identify four possible scenarios that could unfold, and suggest possible ways forward on the North Korean issue, emphasizing that rather than focusing on denuclearization, the US should seek a step-by-step path of what he calls "cooperative conversion" of North Korea's military nuclear and missile program toward a civilian nuclear program and space program.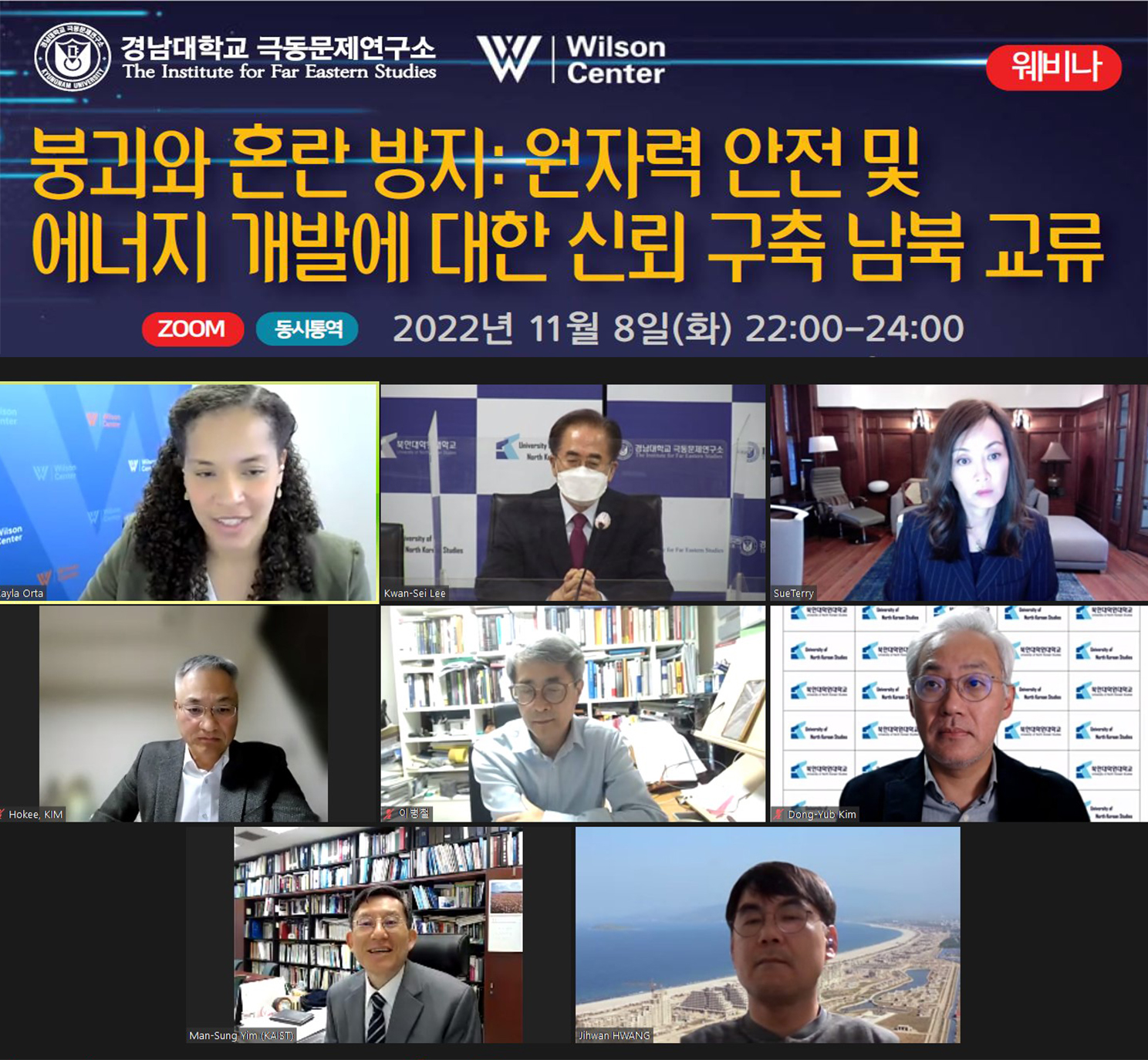 Dr. Lewis outlined his current research, which, from a historical and comparative perspective of safeguards taken on the Korean Peninsula (that is, US strategy toward both North Korea and South Korea), specifically centers on whether the US could safeguard nuclear energy cooperation with North Korea and also broadly looks at the technical measures and strategies that could be taken. He mentioned that while at first he believed that "motives would matter" and that "certain types of [technical] measures would be better than others" in designing the most effective cooperation, that may not be the case. According to Dr. Lewis, fundamentally, "the way we think about motives is wrong—it's a much more complex and rich story than that. And the technical measures don't truly matter all that much . . . [as] we have a wealth of technical strategies and safeguards available to us, and we can sort of choose those to fit whatever energy cooperation issue we want to deal with." Rather, he concludes that "the real issues continue to be political. And if we can find political solutions, the technical solutions are there for us."
In her discussion remarks, Professor Jina Kim drew on her knowledge of past examples of negotiations/cooperation not only in the history of US-DPRK engagement but also in the US-Russia and US-Uzbekistan cases, inter alia. Among her comments, she said that any type of cooperative program which contributes to building mutual trust has positives to consider as well as challenges that may delay or obstruct the cooperation process, and emphasized that most importantly one must determine "how highly the North Koreans would value this cooperative program," as this will influence just how sustainable the cooperation can be. Following this, Professor Jihwan Hwang expressed his skepticism of how comparable the US-South Korea case is to the case of US strategy toward North Korea in providing approaches to resolve the current North Korean nuclear issue today, as the past ambitions of Seoul and Pyongyang were different as are their structural relationships with the US. In regard to nuclear safety cooperation with North Korea, he also questioned whether the US Congress would agree to provide energy aid to North Korea and if Pyongyang would even agree to accept it. Overall, in finding approaches to resolve the ongoing nuclear issue, Dr. Hwang said more focus should be put on understanding the actors' security needs rather than the technical issues of possible cooperation.
The webinar can be viewed online at
https://www.wilsoncenter.org/event/avoiding-meltdowns-blackouts
.