컨텐츠영역
fnctId=bbs,fnctNo=1230
글번호

5198
Visit by Expert from the Council on Foreign Relations
IFES-EN-NEWS - DATE,TYPE CONTENTS

| | |
| --- | --- |
| Date | 2022-06-14 |
| type | News |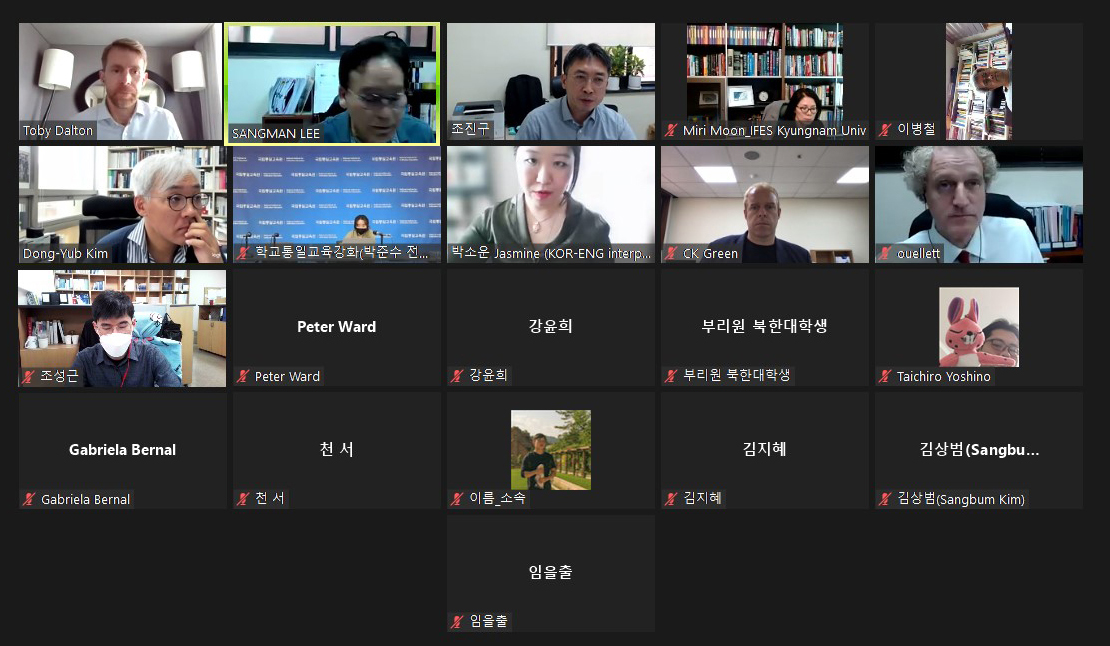 On Thursday, June 2, 2022, Scott A. Snyder, director of the program on US-Korea policy at the Council on Foreign Relations (CFR) visited IFES to deliver a special lecture hosted by the University of North Korean Studies (UNKS). The special lecture was attended by students of UNKS, as well as IFES faculty, researchers, and fellows of the MOU-IFES North Korean Studies Fellowship Program.
Under the title "Evaluating a Decade of North Korean Foreign Policy under Kim Jong Un," Mr. Snyder talked about various aspects of the past ten years of DPRK policy, including the goals and domestic framework of Kim Jong Un's foreign policy, the significance and implications of the leader's summitry (with the US, Korea, China, and Russia), and how North Korea's ongoing military/weapons development has generated obstacles for the DPRK and its foreign policy.
Scott Snyder is author of South Korea at the Crossroads: Autonomy and Alliance in an Era of Rival Powers (2018), among numerous other publications concerning the affairs of the Korean Peninsula.