컨텐츠영역
fnctId=bbs,fnctNo=1230
글번호

5086
Webinar on Urban North Korea Held
IFES-EN-NEWS - DATE,TYPE CONTENTS

| | |
| --- | --- |
| Date | 2021-05-28 |
| type | Event |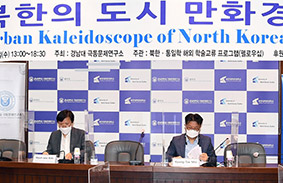 The international conference entitled 'Urban Kaleidoscope of North Korea' was recently held in Seoul at IFES.
Sponsored by the Ministry of Unification, and hosted jointly by IFES and its North Korean and Unification Studies Overseas Academic Exchange Program (Fellowship), the conference was conducted in webinar format this past Wednesday, May 26 at Jeongsan Hall.
Go to YouTube
Session1 Pyongyang and City Planning : https://youtu.be/SnVj-Aqr0pE
Session2 River and North Korean City : https://youtu.be/lVMrTMsKaKk
Session3 City-State Pyongyang: From Past To Future : https://youtu.be/ikyCOHC34B4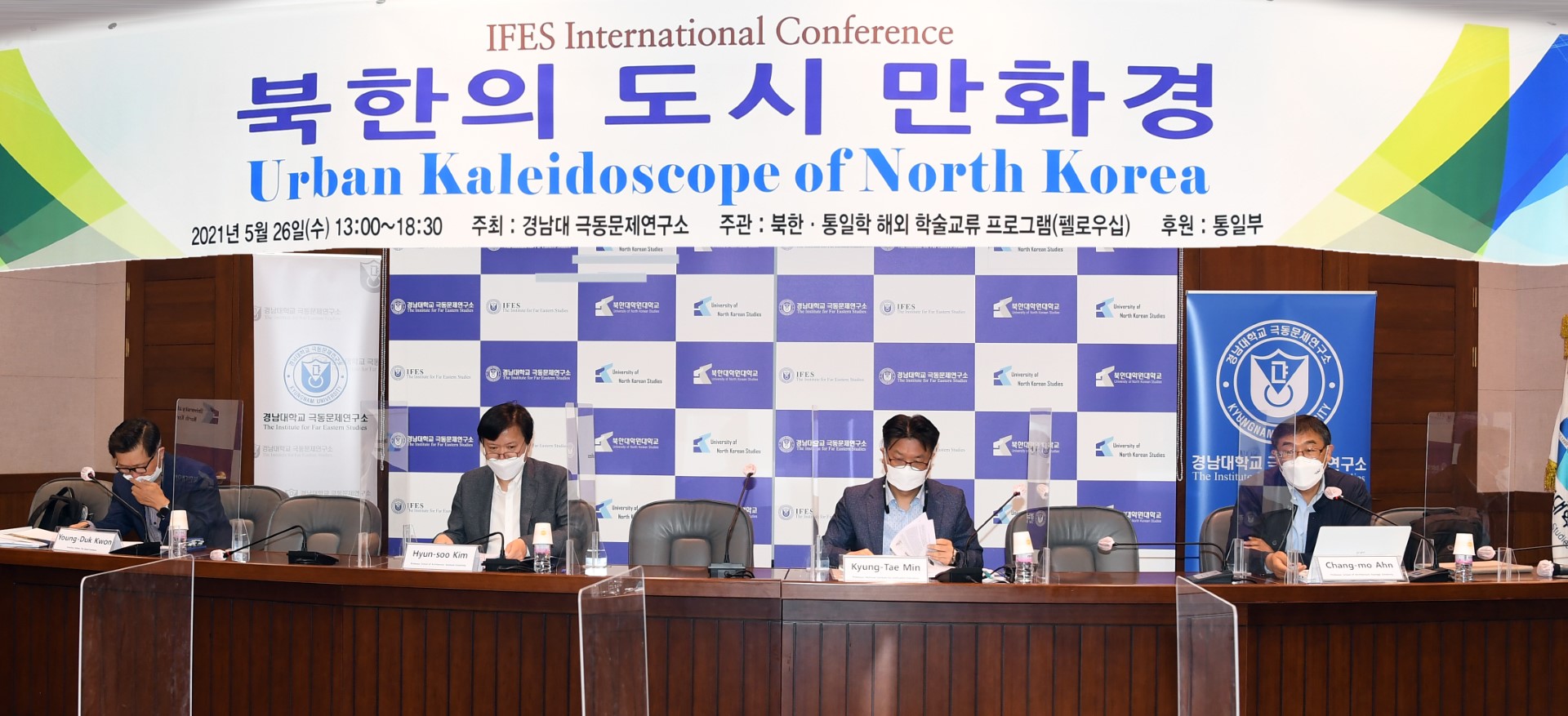 Sessions included insightful presentations and lively discussions on various aspects of North Korea's urban settings including its historical and current city planning and architecture, riparian zones, urban typologies, and visions of post-Korean reconciliation urban landscapes, among other topics and issues.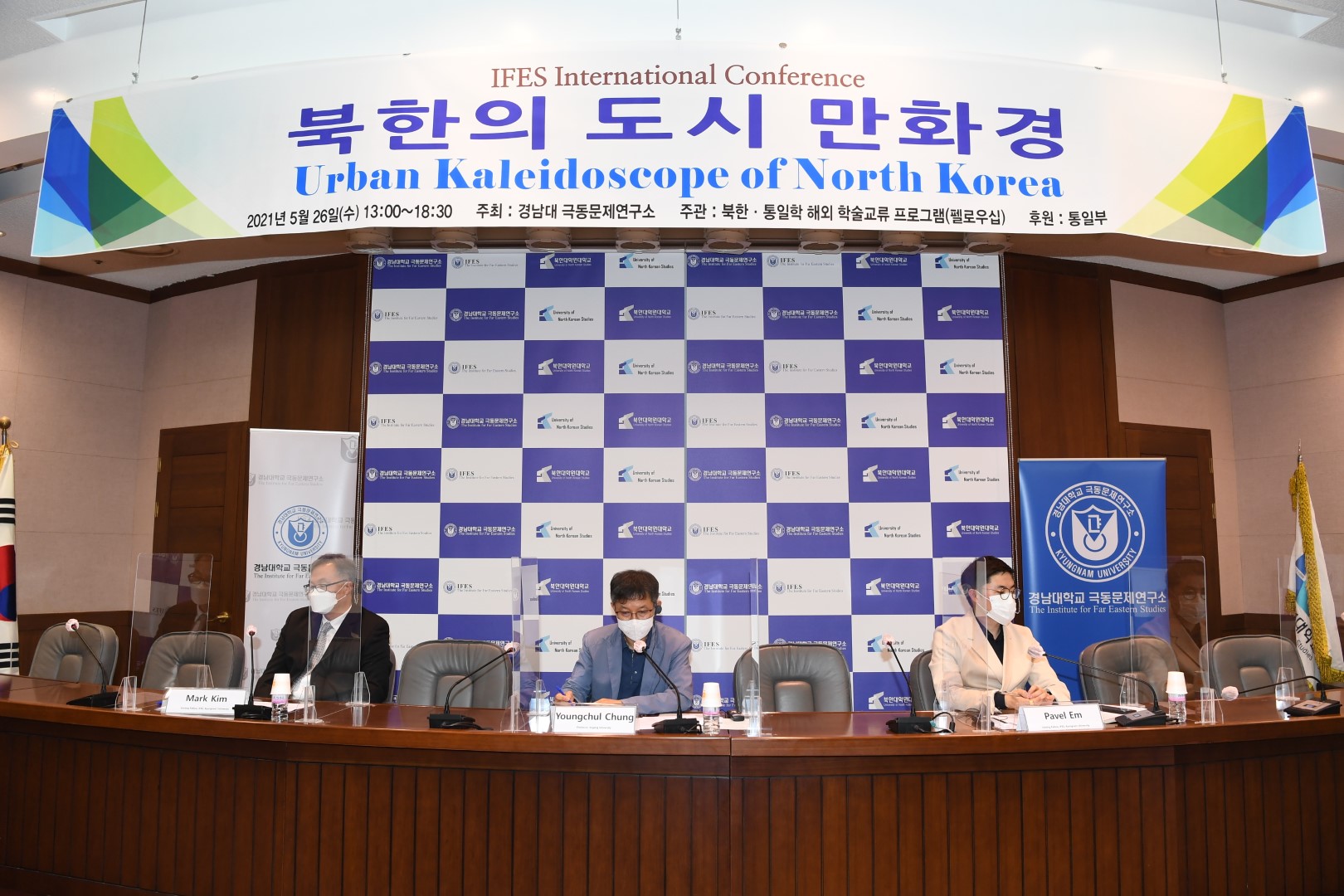 Program
Session 1 – Pyongyang and City Planning
Moderater: Kyung-Tae Min (Professor, National Institute for Unification Education)
Presentations:
The History and Architecture of Pyongyang
Chang-mo Ahn (Professor, School of Architecture, Kyonggi University)
Pyongyang: Urban Planning and Prospect of Change
Hyun-soo Kim (Professor, Department of Urban Planning and Real Estate, Dankook University)
Discussants: Young-Duk Kwon (The Seoul Institute), Dae-Sik Choi (Land & Housing Institute)
Session 2 – River and North Korean City
Moderator: Youngchul Chung (Professor, Sogang University)
Presentations:
A River Runs Through It: Liquid Politics and Watery Geographies in Pyongyang
Robert Winstanley-Chesters (Australian National University)
Formation of Trans-Border Urban Agglomeration in North Korea: Myth or Reality?
Pavel Em (Visiting Fellow, IFES, Kyungnam University)
Discussants: Chanwoo Lee (Teikyo University), Mark Kim (IFES, Kyungnam University)
Session 3 – City-State Pyongyang: From Past To Future
Moderator: Pavel Em (Visiting Fellow, IFES, Kyungnam University)
Presentations:
Reporting on Urban Typologies: North Korea's Dream of an Ideal Society
Philipp Meuser (Professor, Architekt BDA, Berlin)
The Contradictory Architecture of the Kim Jong-un Era
Jelena Prokopljevic (International University of Catalonia)
Imagining Pyongyang After Reconciliation
Annie Pedret (Professor, College of Fine Arts, Seoul National University)
Discussants: Inha Jung (Hanyang University), Hirai Hisashi (IFES, Kyungnam University), Dongwoo Yim (Hongik University)