컨텐츠영역
fnctId=bbs,fnctNo=1230
글번호

5235
IFES 50th Anniversary and UNKS 33rd Anniversary Celebrations
IFES-EN-NEWS - DATE,TYPE CONTENTS

| | |
| --- | --- |
| Date | 2022-08-29 |
| type | News |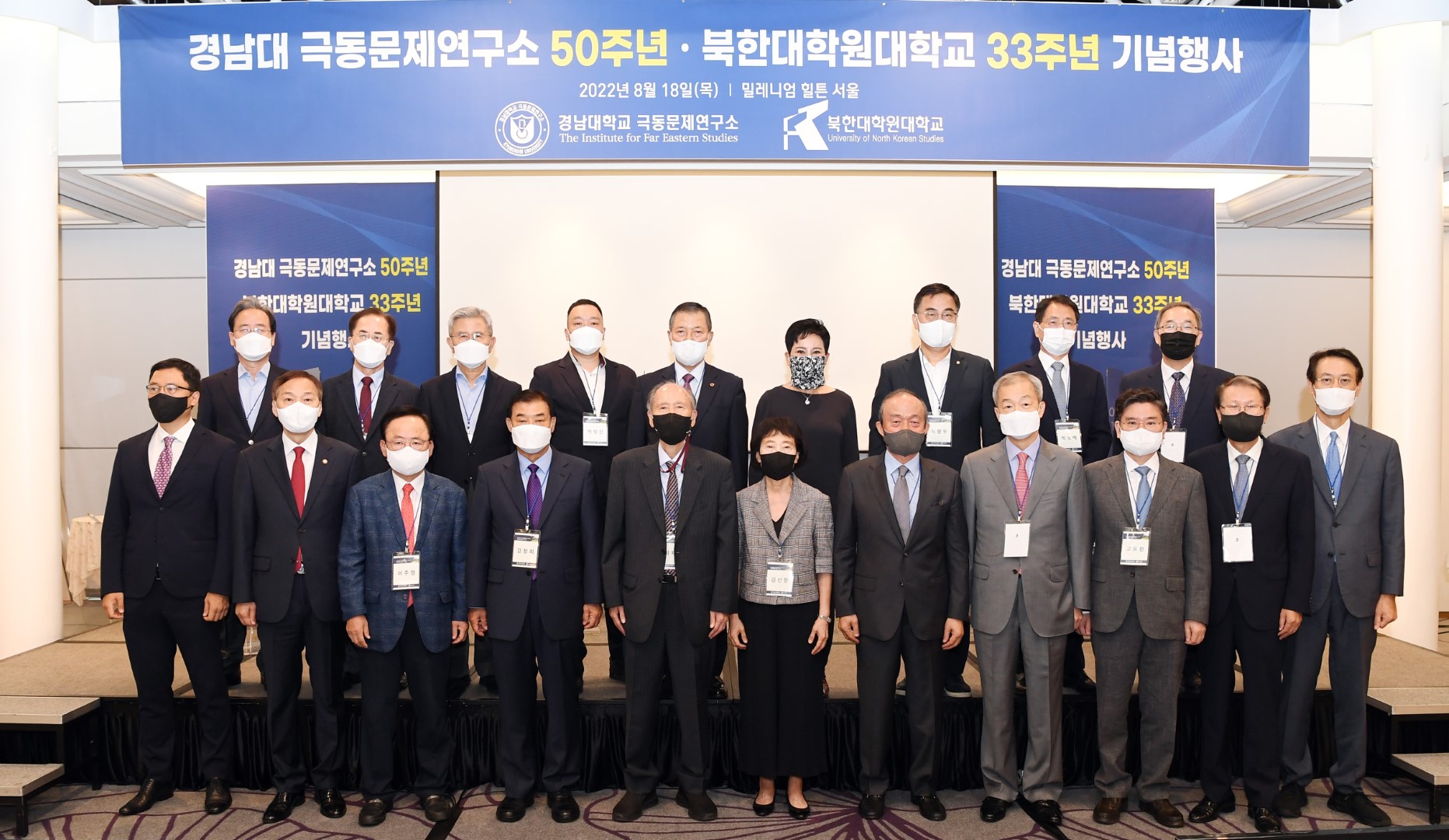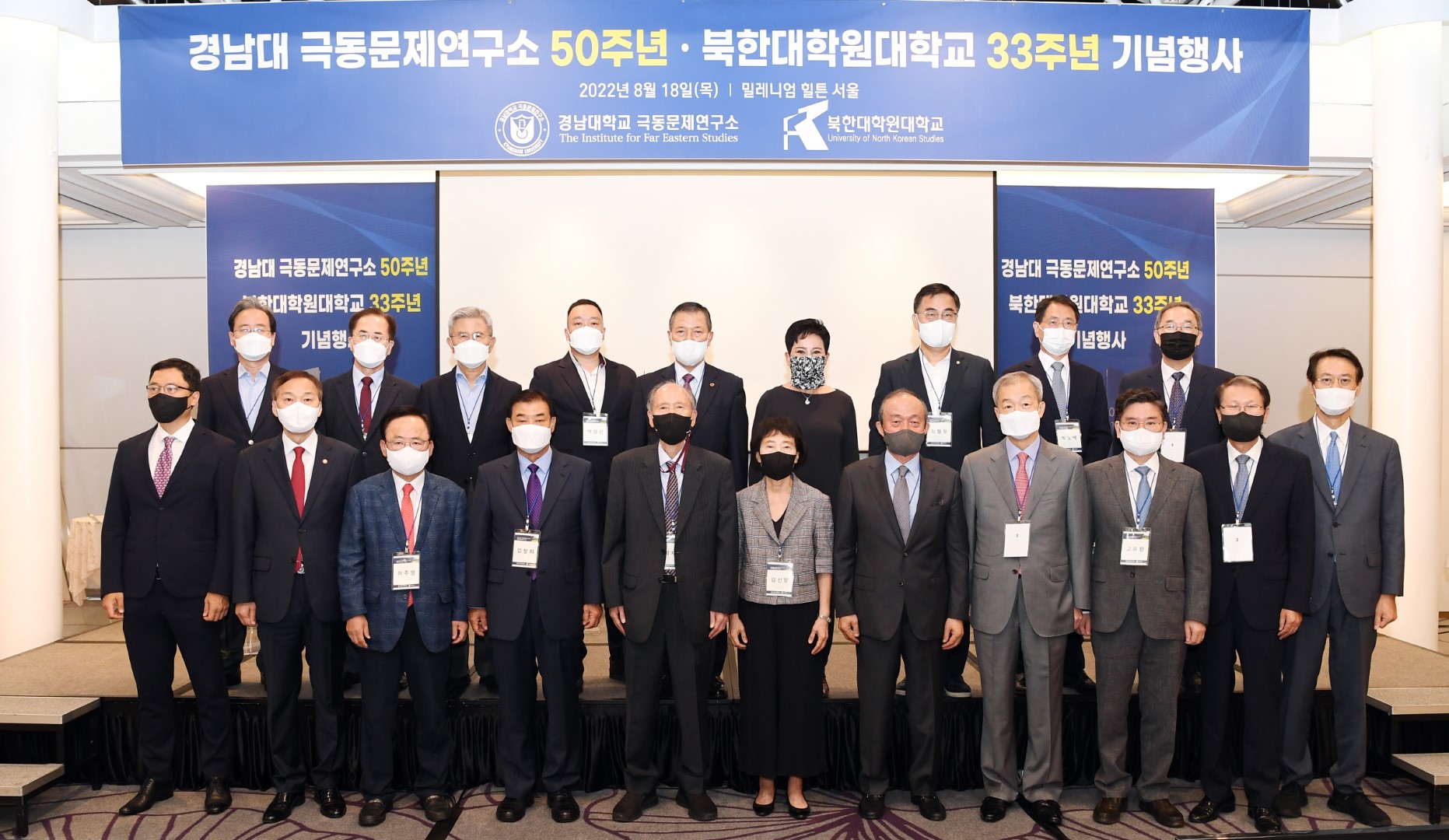 The Institute for Far Eastern Studies (Director Kwan-Sei Lee) of Kyungnam University and the University of North Korean Studies (President Ho-Young Ahn) held a conference and reception to commemorate the 50th anniversary of the establishment of IFES and the 33rd anniversary of the opening of UNKS. The events were held at the Millennium Hilton Hotel in Seoul on Thursday, August 18.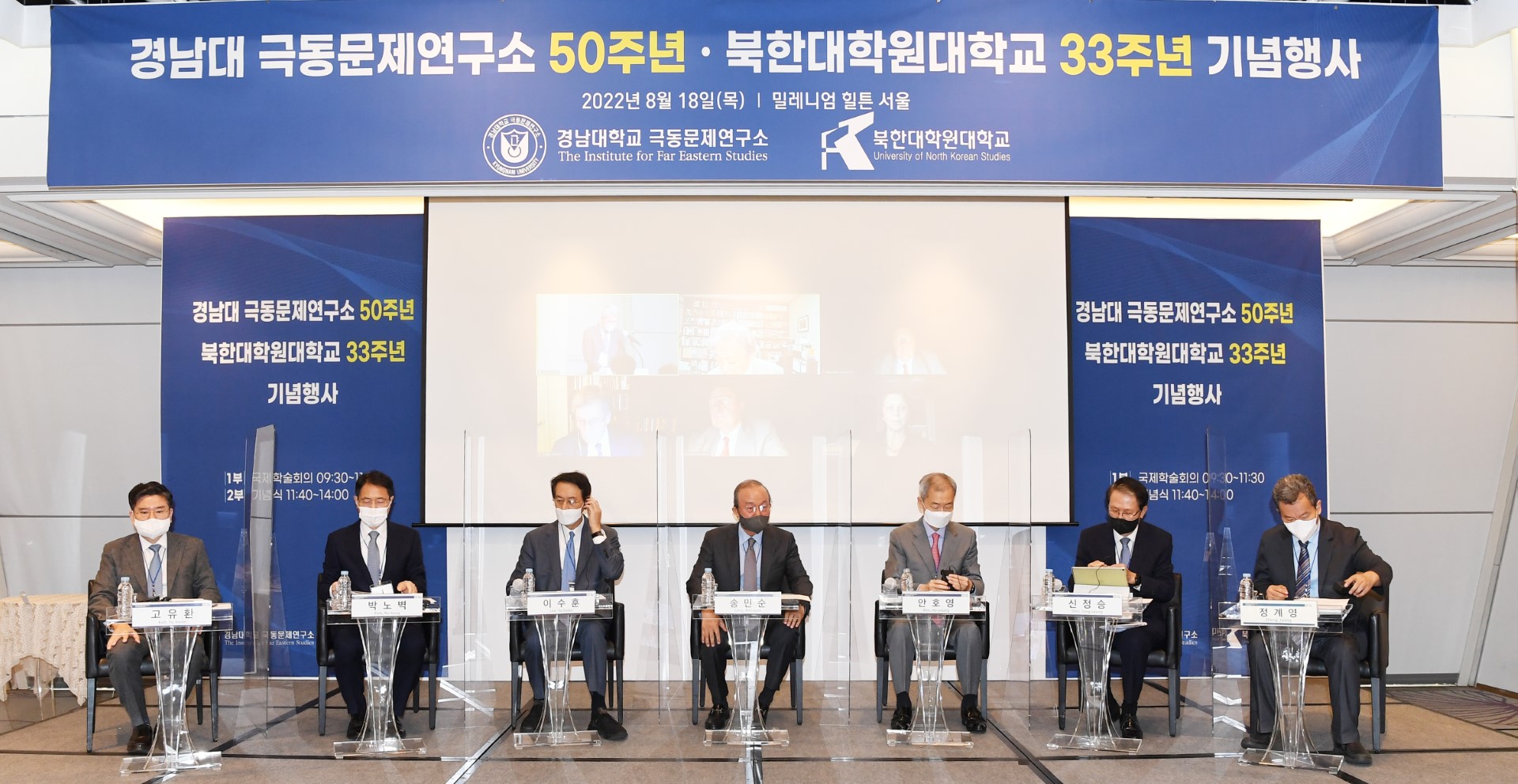 In the morning, an international academic conference was held under the theme of 'Establishing Peace on the Korean Peninsula and the New Government's Foreign Policy Direction'. The conference commenced with a keynote speech by Minister of Unification Kwon Youngse (in absentia), which was delivered on his behalf by Vice Minister of Unification Kim Ki-woong. This was followed by a panel discussion by renowned experts and former government officials. The conference panelists included former Minister of Foreign Affairs and Trade Song Minsoon (panel moderator) and former South Korean ambassadors to the US, Japan, China, and Russia including former ROK Ambassador to the US, Ho-Young Ahn; former Ambassador to Japan, Su-Hoon Lee; former Ambassador to Russia, Park Ro-byug; and former Ambassador to China, Shin Jung-seung. As panelists they shared their responses to various moderator-generated questions concerning South Korea's new Yoon Suk-yeol government and his administration's foreign policy.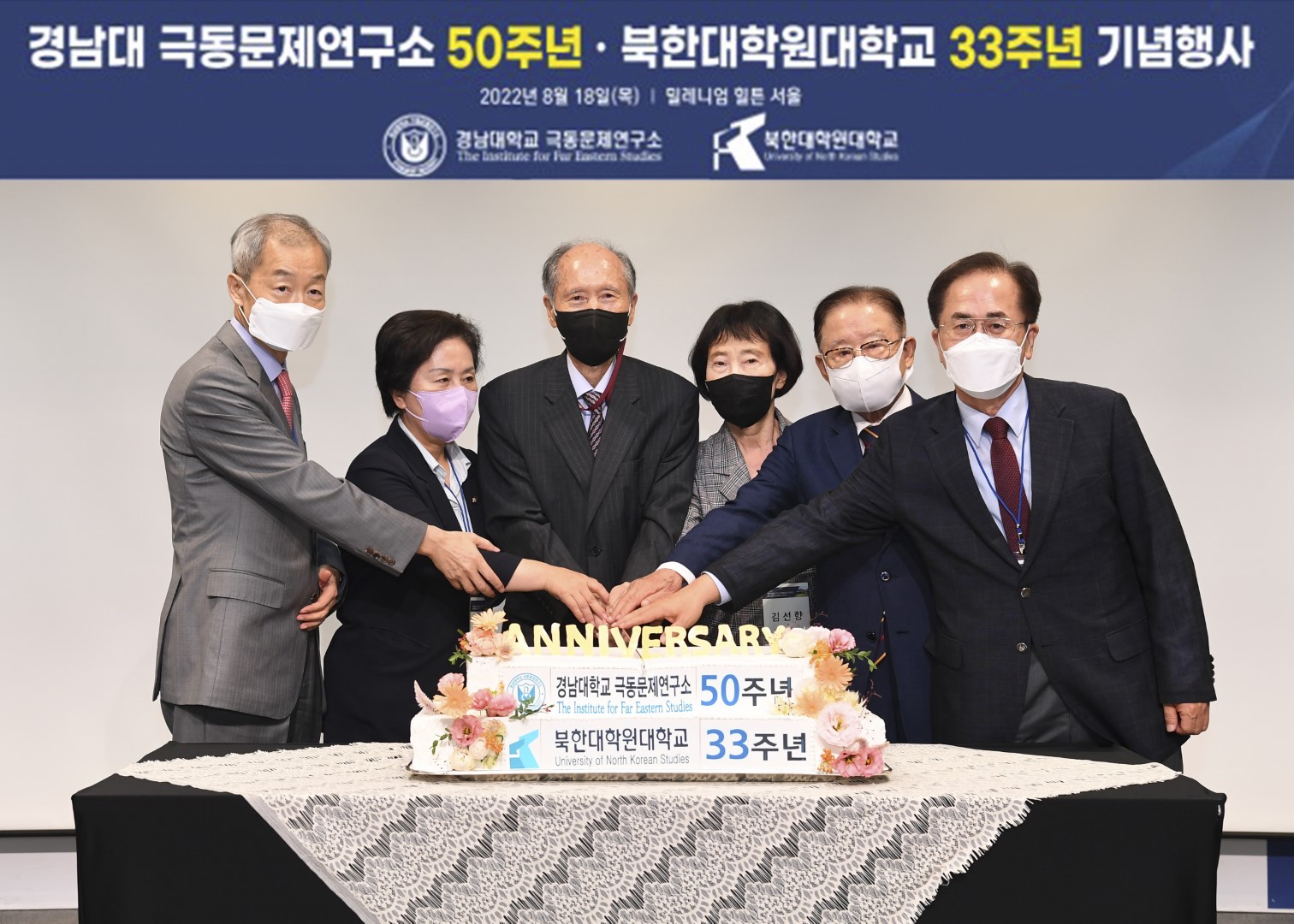 In addition, several other distinguished individuals participated as discussants on the panel: Yu-hwan Koh, President of the Institute for National Unification (ROK); Joseph Detrani, former US special envoy for North Korea (USA); Carla P. Freeman, Senior Expert for China at the United States Institute of Peace (USA); Zheng Jiyong, Director of the Center for Korean Studies at Fudan University (China); Masao Okonogi, Professor Emeritus at Keio University (Japan); and Alexander Vorontsov, Head of the Department for Korean and Mongolian Studies at the Russian Academy of Sciences (Russia). The panelists shared their views on a number of key current issues, including the tasks and strategies the Yoon Suk-yeol administration should pursue for the establishment of peace on the Korean Peninsula. Experts from various countries also attended the conference.
In the afternoon a commemoration ceremony was held and attended by a number of distinguished academics and lawmakers including Dr. Kang In-Duk; former Minister of Unification Hong Yong-Pyo; former Senior Vice President for the Peaceful Unification Advisory Council Kim Deog-Ryong; and former National Assembly Speaker Kang Chang Hee. Following introductions, these distinguished figures and others shared some congratulatory messages.