글번호

5228
Special Lecture for IFES/UNKS Fellows and Scholarship Students
IFES-EN-NEWS - DATE,TYPE CONTENTS

| | |
| --- | --- |
| Date | 2022-08-16 |
| type | News |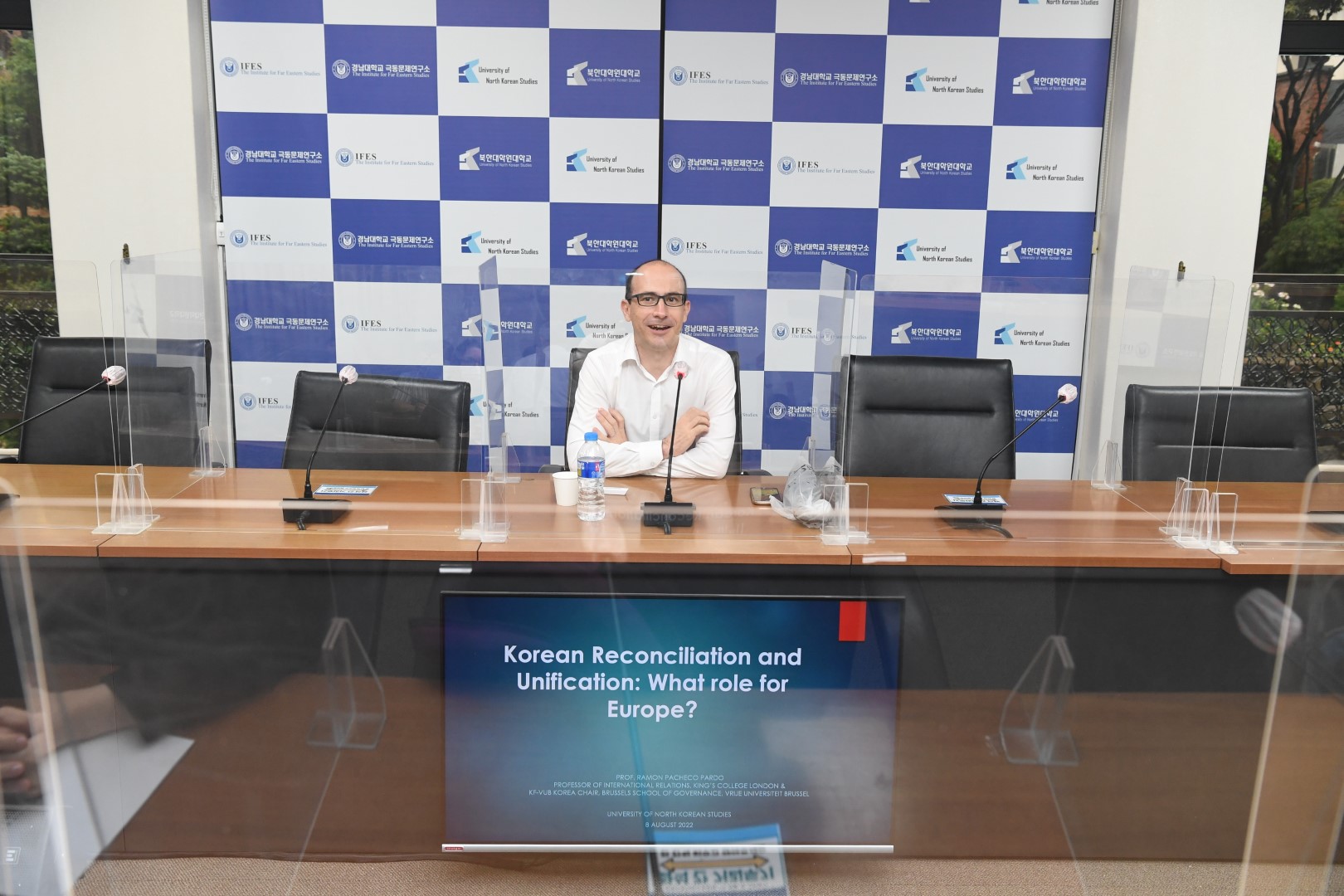 On Monday, August 8, 2022, the University of North Korean Studies (UNKS) hosted a special lecture for the MOU-IFES North Korean Studies fellows and scholarship students at the International Conference Room of IFES.
At the invitation of UNKS president Amb. Ahn Ho-young, Dr. Ramon Pacheco Pardo (Head of the Department of European & International Studies and Professor of International Relation at King's College London; KF-VUB Korea Chair at the Brussels School of Governance of Vrije Universiteit Brussel) delivered a special lecture on 'Korean Reconciliation and Unification: What Role for Europe?"
In his lecture, Dr. Pacheco Pardo spoke about the history, goals, and tools of EU's 'critical engagement policy' toward North Korea; talked about example models of reconciliation as seen in Europe, and the key lessons from those experiences; outlined the material benefits that EU/Europe has provided North Korea in the past (humanitarian assistance, education and training, political and diplomatic dialogue, etc.) and could provide if a Korean reconciliation and unification process got under way; and suggested types of support Europe could provide for a North Korean denuclearization process if such a process were to be agreed upon and begin.
The lecture was followed by an active Q&A session.