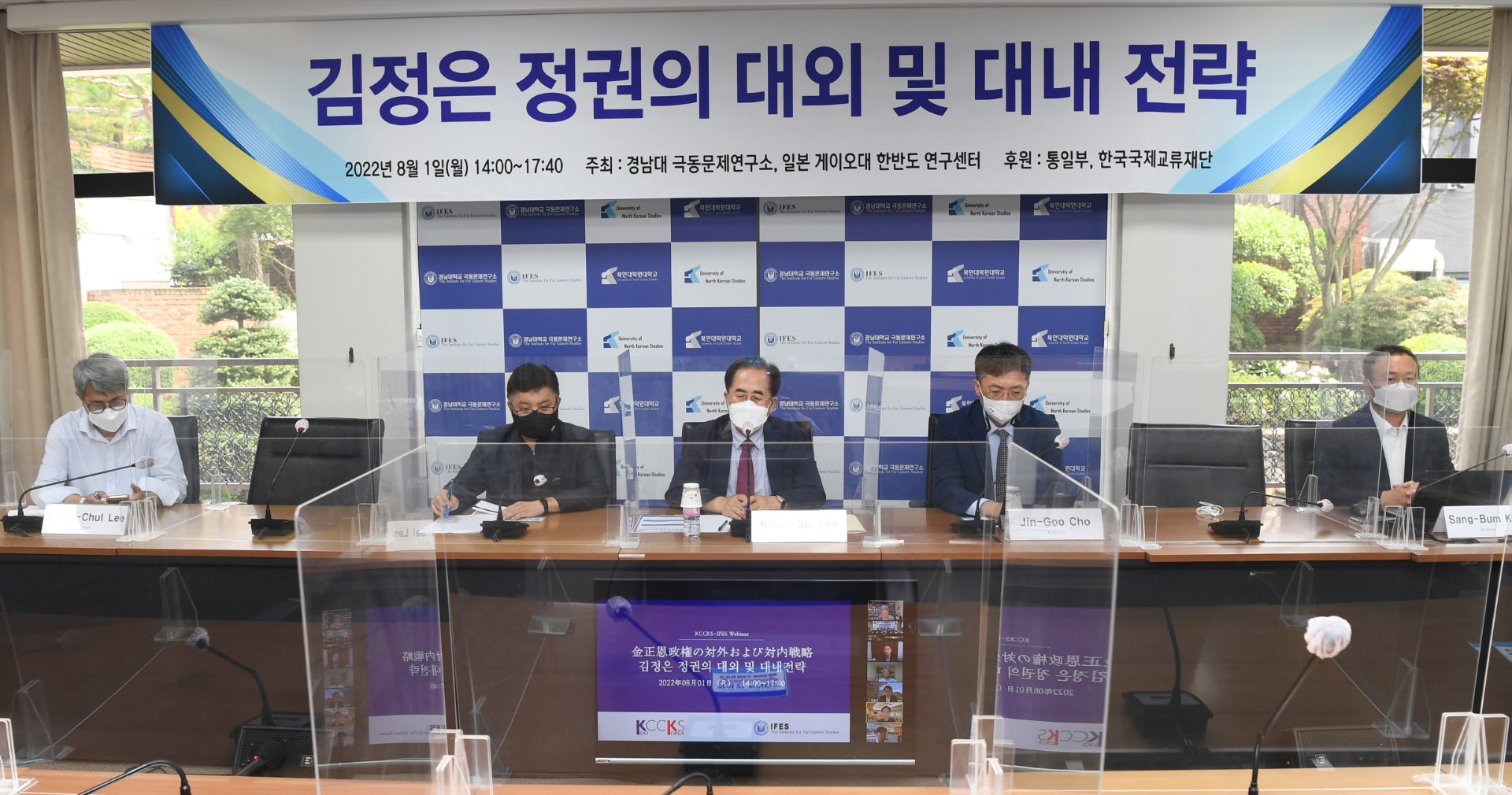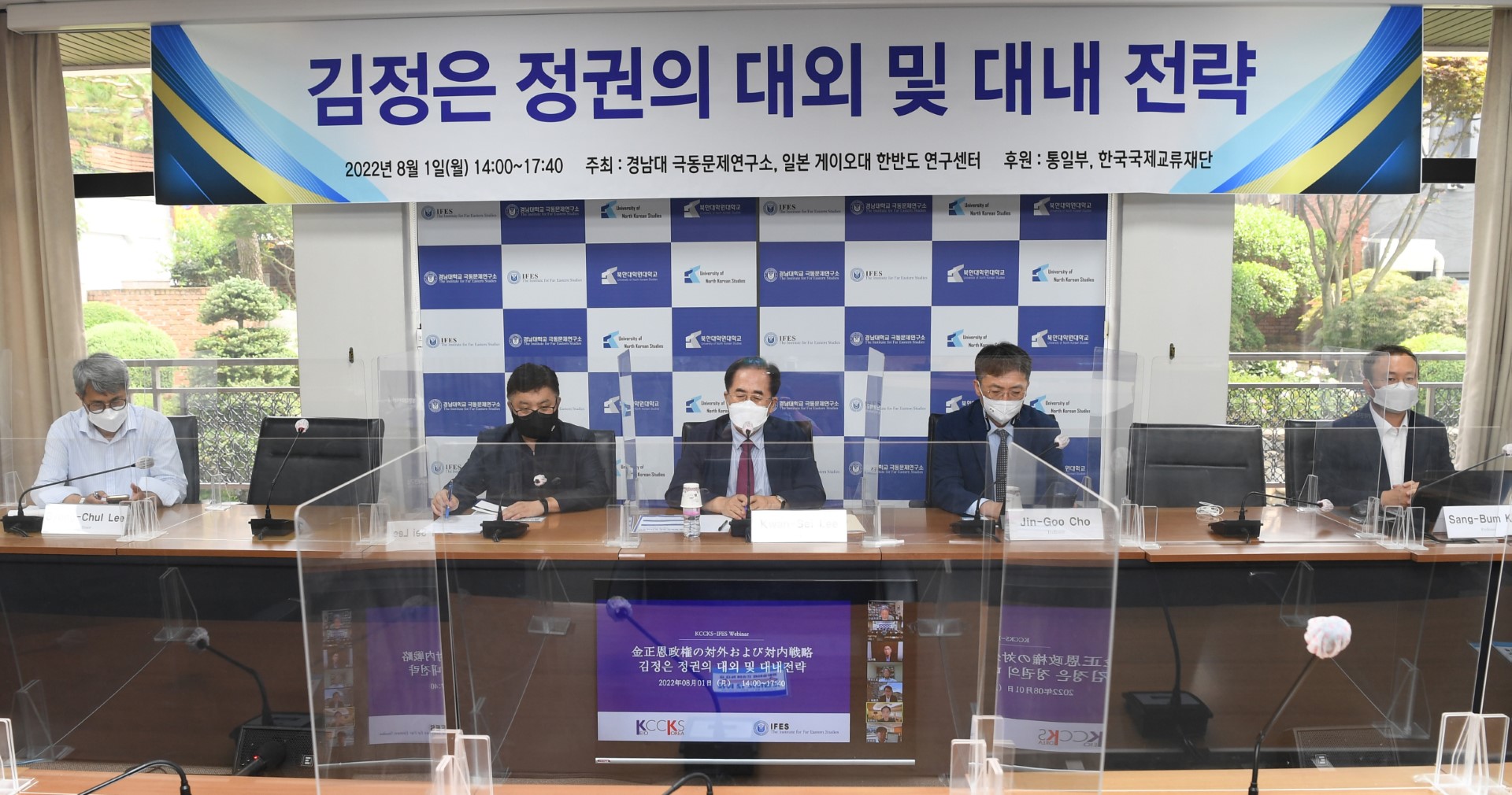 On Monday, August 1, 2022, the IFES, Kyungnam University (Director Kwan-Sei Lee) and Keio University's Korean Peninsula Research Center jointly held an online academic conference on "The External and Internal Strategies of the Kim Jong-un Regime." The event was conducted in two sessions to examine the strategy of the Kim Jong Un regime from external and internal perspectives.
In the first session, chaired by Junya Nishino (Director, Center for Korean Peninsula Studies at Keio University), Masao Okonogi (Professor Emeritus, Keio University) gave a presentation on "The External Strategy of the Kim Jong Un Regime - Focusing on the Formation of the Nuclear Doctrine." Jeongcheol Lee (Professor, Seoul National University) and Kyungwon Choi (Associate Professor, Tokoha University) provided discussion.
Professor Okonogi noted Kim Jong Un's remark that "the main enemy is war itself," and unlike former US president Donald Trump, who preferred summit diplomacy, incumbent President Joe Biden looks to respond to North Korea's provocations through solidarity with US allies. Simultaneously with a nuclear test, North Korea predicts that it could declare its refusal to negotiate denuclearization with the Biden regime.
In response, Professor Jeongcheol Lee pointed out that there are mixed interpretations of the meaning of Kim Jong Un's remark. He pointed out that it can be confirmed that North Korea's attitude has changed strongly from the mention of the preemptive use of nuclear weapons at the April 25, 2022 military parade. In addition, he analyzed the situation after the (North) Korean Workers' Party (KWP) Central Military Commission meeting to support the new nuclear doctrine and nuclear control system.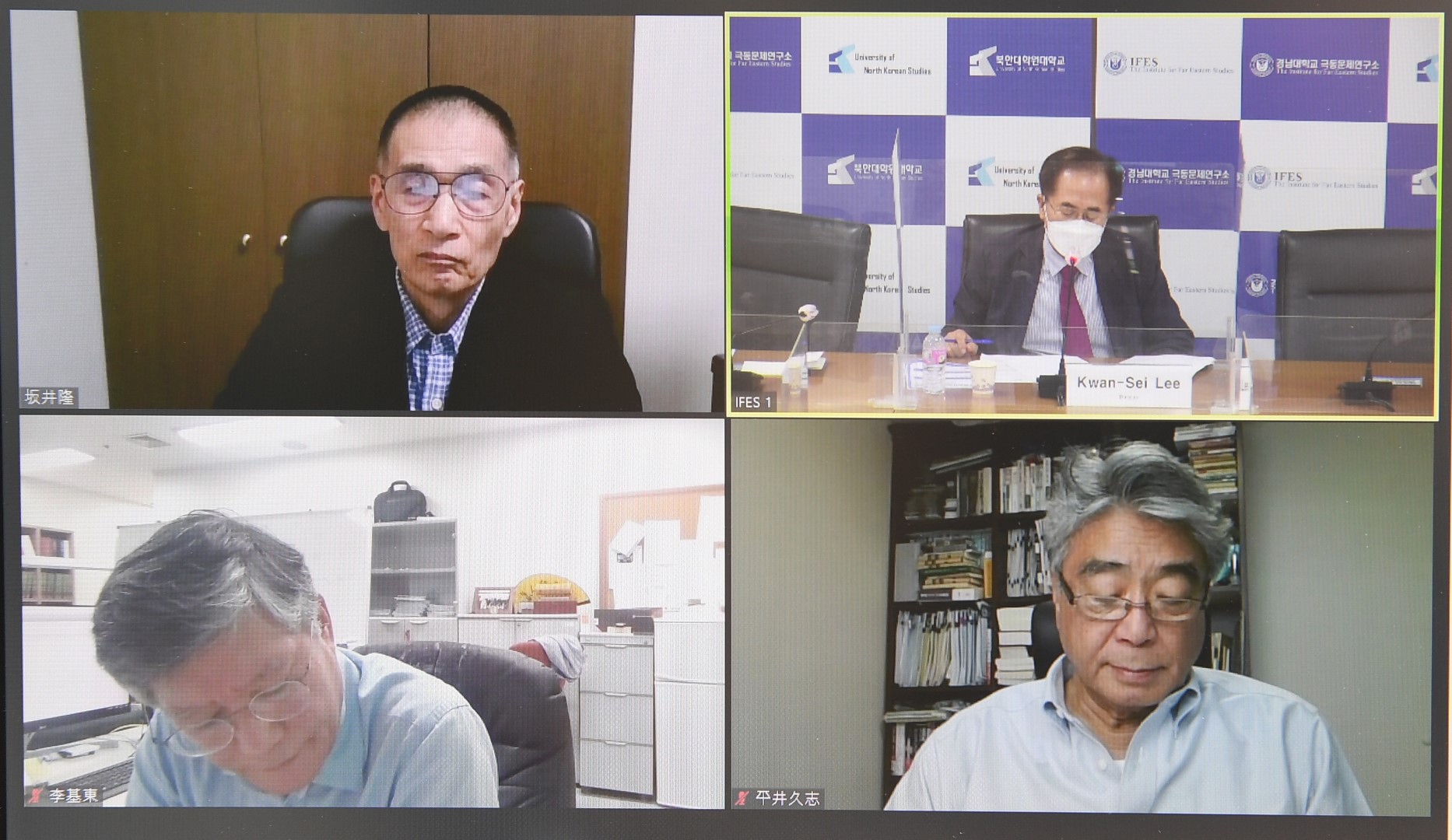 In the second session, chaired by Kwan-Sei Lee (Director, IFES), Takashi Sakai (former 2nd head of investigation, Public Security Investigation Agency, Japan) gave a presentation on the topic "The Internal Strategy of the Kim Jong-un Regime - Focusing on the Change of Line." Ki-dong Lee (Senior Research Fellow, Institute for National Security Strategy) and Hisashi Hirai (Visiting Research Fellow, IFES) provided discussion.
Former Director Sakai evaluated that the US-DPRK summit in Hanoi in February 2019 was a watershed for the regime's internal strategy. He analyzed that Kim Jong-un was preparing to respond to the country's isolation and hardship caused by the deterioration of external relations while maintaining the regime's line of concentrating on economic construction (articulated in spring 2018). After the KWP's 8th Party Congress in January 2021, North Korea changed to a comprehensive development path. He evaluated that the current Kim Jong-un regime is more robust than it was during Kim's early days in power.
Regarding the presentation of the second session, Senior Research Fellow Ki-dong Lee said that "Kimjongunism" is expected to be formalized as the party's guiding ideology. Also, the party's control over the military, party officials, and the public will be strengthened. With regard to economic policy, Lee predicted that the imbalanced development would continue due to limitations in material resources, funds, and manpower mobilization.