글번호

5220
IFES Signs MOU with National Assembly Library
IFES-EN-NEWS - DATE,TYPE CONTENTS

| | |
| --- | --- |
| Date | 2022-08-01 |
| type | News |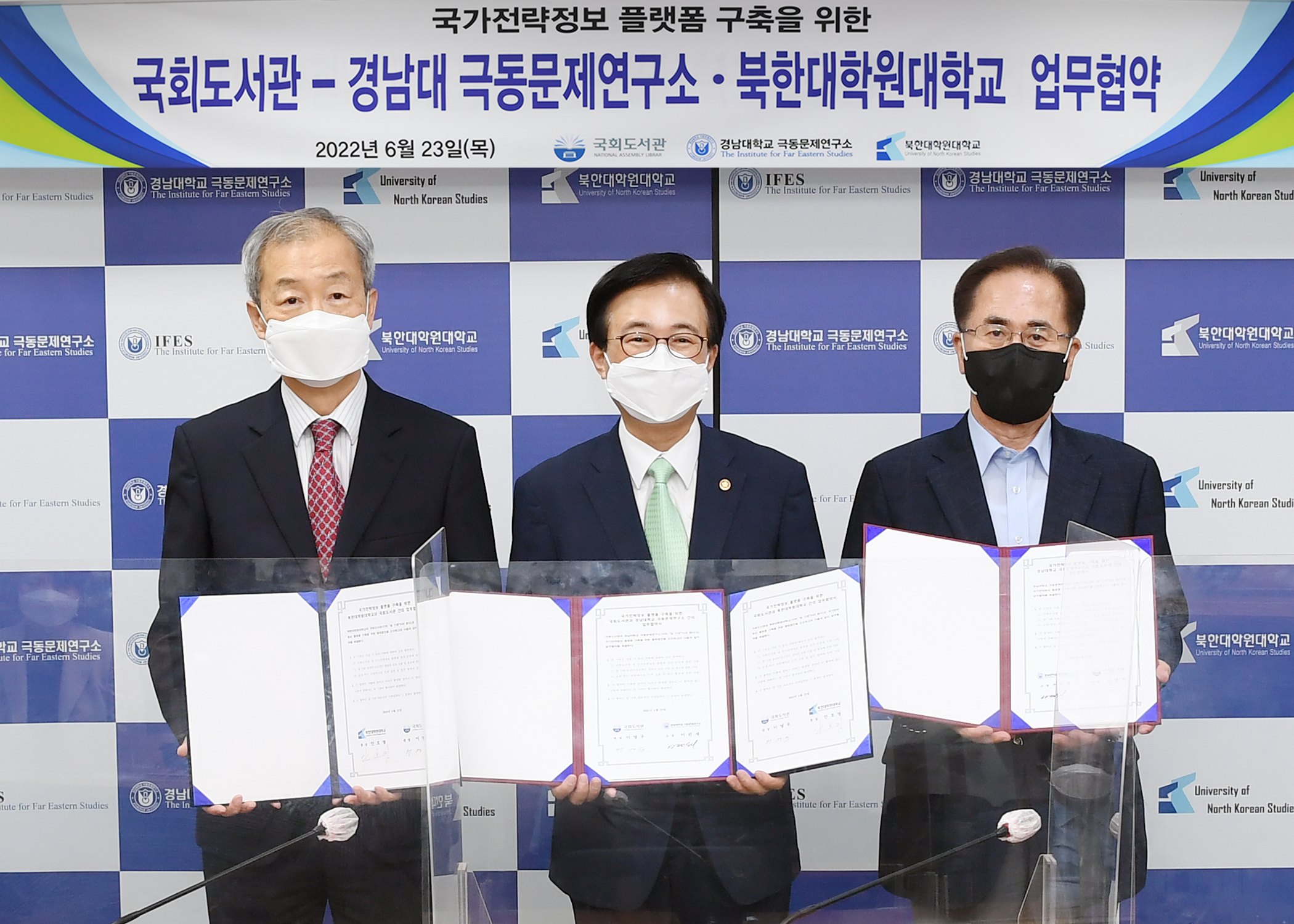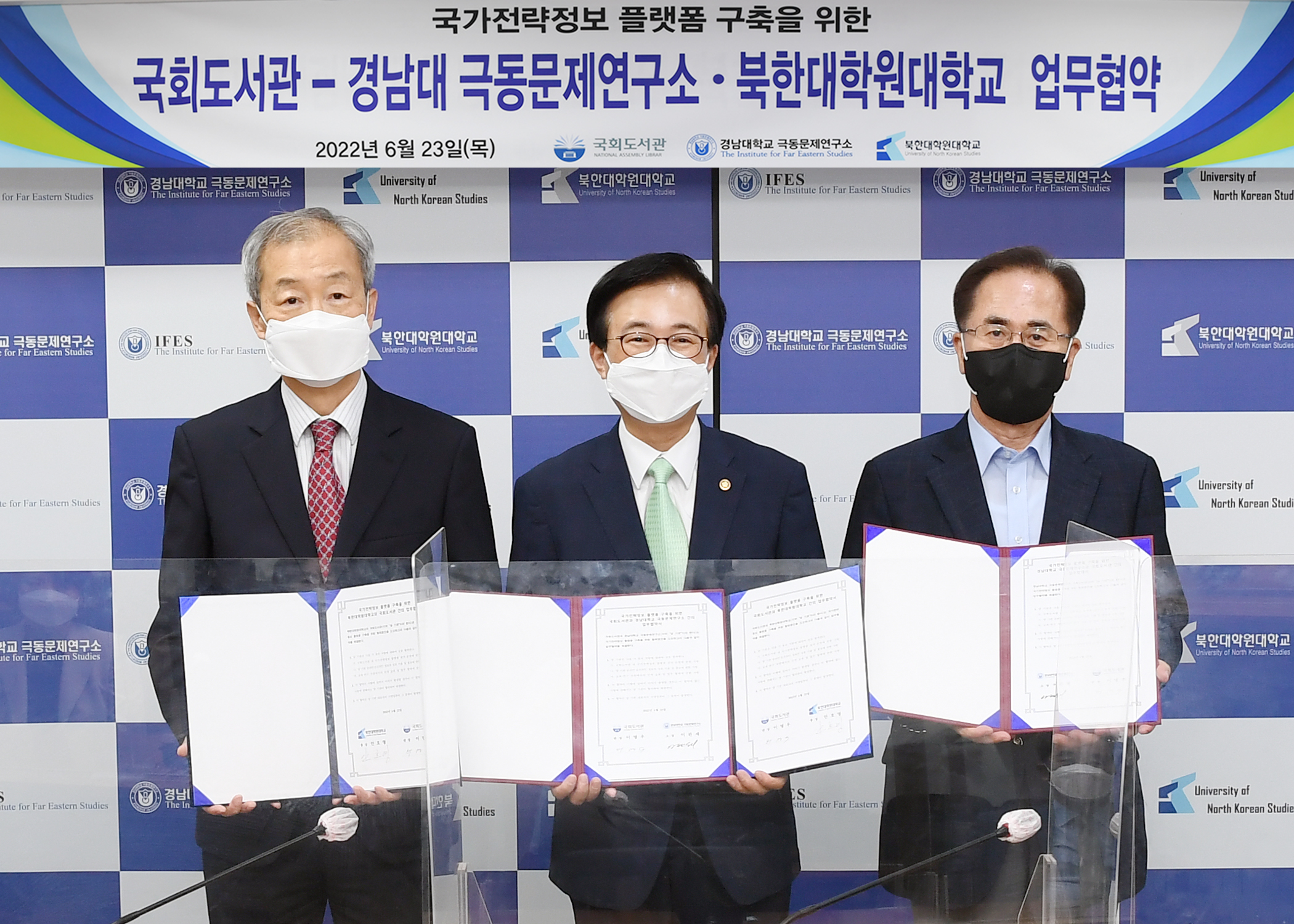 The Institute for Far Eastern Studies, Kyungnam University (Director Kwan-Sei Lee), together with the University of North Korean Studies (Amb. Ho-Young Ahn, President of UNKS) signed an MOU for a 'National Strategic Information Platform Construction' with the National Assembly Library (Director Myung-Woo Lee) on Thursday, June 23, 2022.
Through this MOU, each institution agrees to 1) cooperate on the installation and operation of a national strategic information platform in the National Assembly Library, 2) use and promote interactively online and offline information, and 3) support personal exchange and work in education and research.
Through the national strategic information platform, the National Assembly Library will systematically provide strategic information necessary for national policy development and future strategy establishment. Materials will be produced and provided.