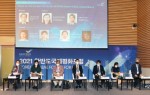 The Institute for Far Eastern Studies (IFES) at Kyungnam University (Director Kwan-Sei Lee) held the session "Peace on the Korean Peninsula and Korea-China-Japan Cooperation" at the 2021 Korea Global Forum for Peace (KGFP 2021), hosted by the Ministry of Unification.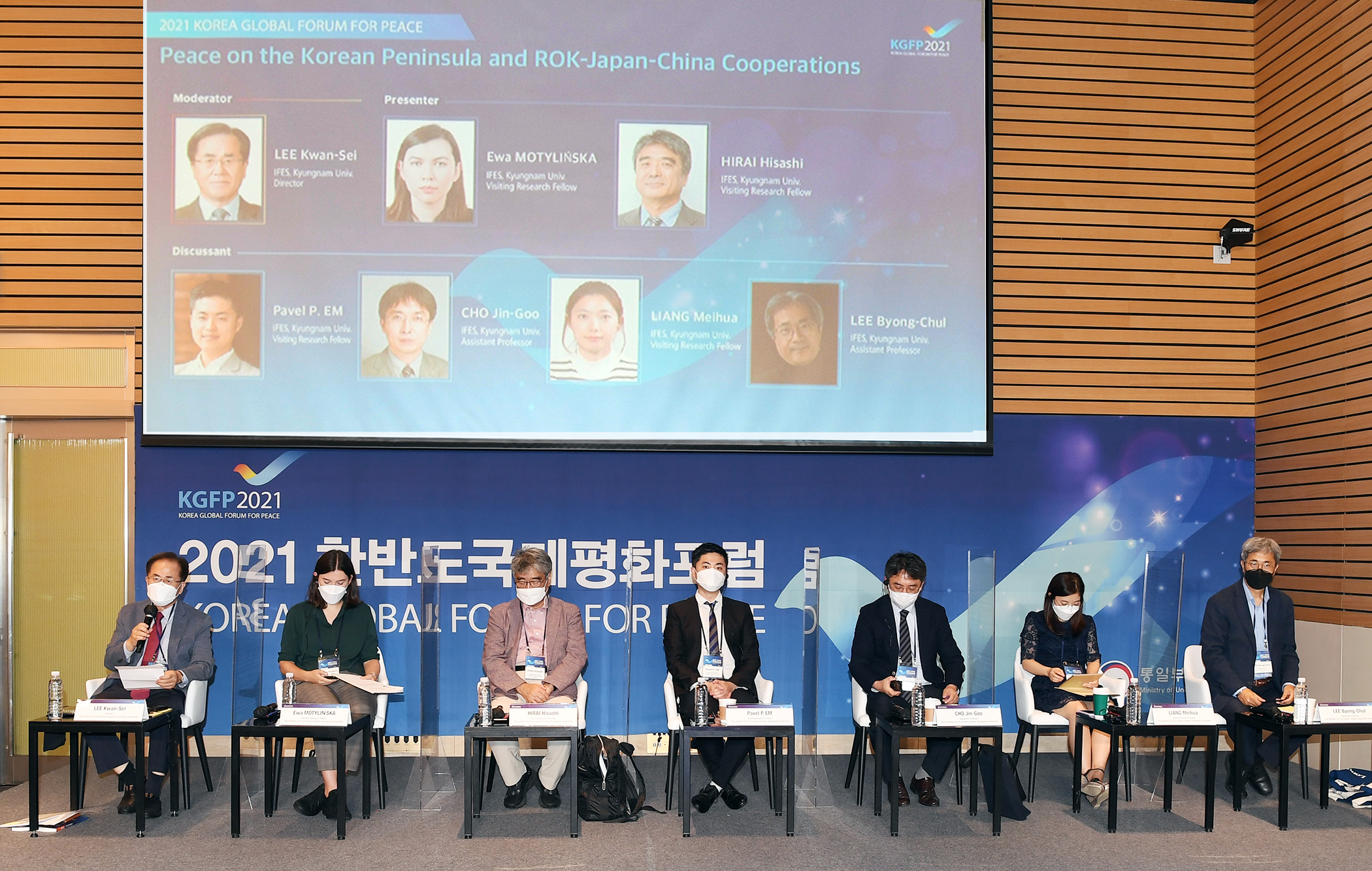 This IFES event was held at the FKI Hall in Seoul from 10:50 am to 12:10 pm on Tuesday, August 31st.
The session was chaired by IFES director Kwan-Sei Lee, with IFES visiting research fellows Eva Motiliska and Hisashi Hirai delivering presentations, and IFES professors Jin-Goo Cho and Byung-Chul Lee, along with visiting research fellows Pavel Em and Mehihua Liang, providing discussion.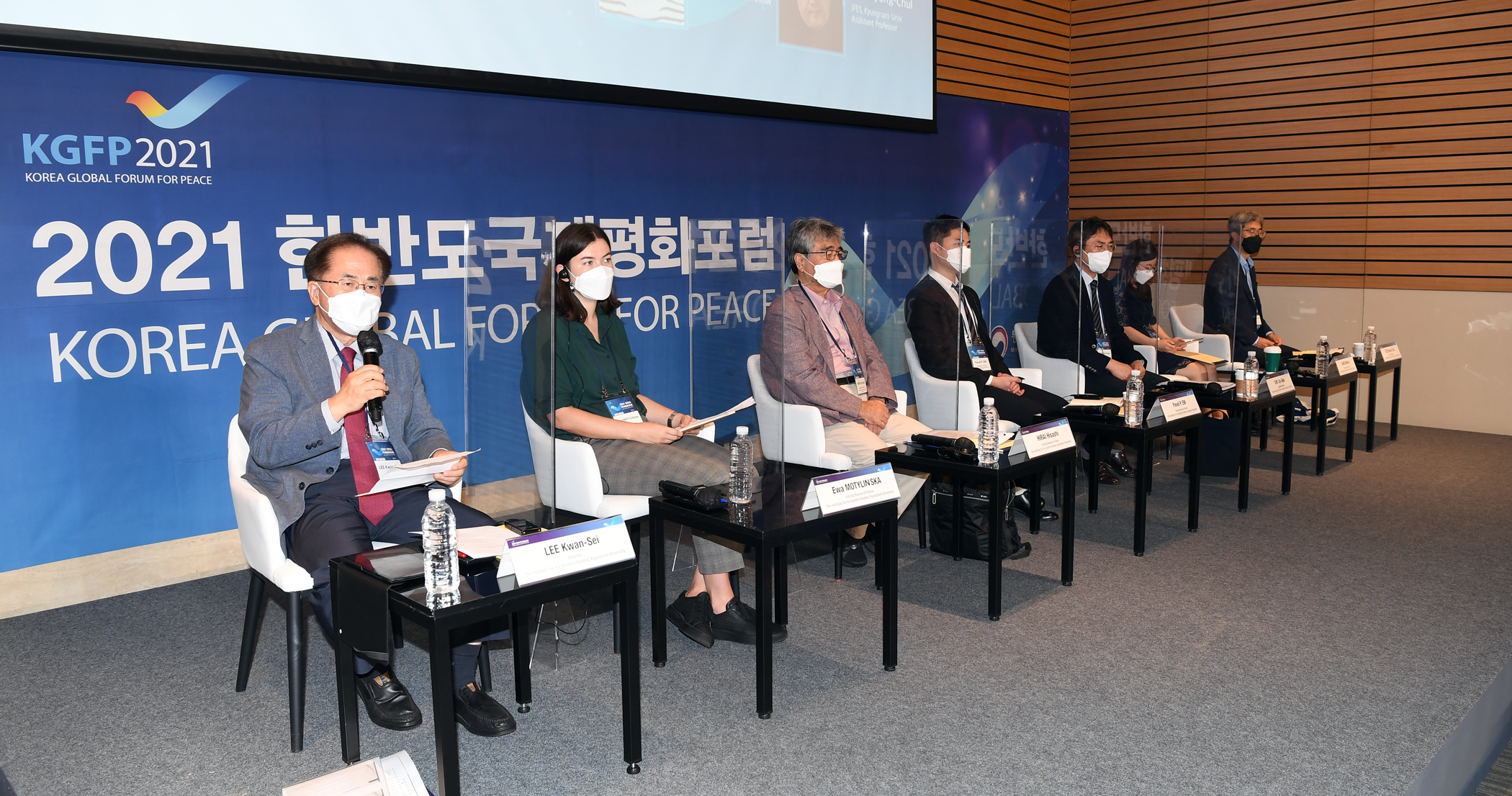 Director Lee remarked that "This session provides a meaningful opportunity to explore the three countries' cooperative strategies to solve Northeast Asian and global issues," including core tasks like the North Korean nuclear issue, and looming ecological and environmental issues.
The KGFP is a track 1.5 multilateral forum hosted by the ROK Ministry of Unification to discuss peace and unification of the Korean Peninsula. Held annually, this year's theme was "New Vision for Inter-Korean Relations and Community for Peace, Economy and Life of the Korean Peninsula." The three-day event (August 31–September 2, 2021) featured numerous sessions but restricted each one's on-site attendance in order to meet with government protocols to prevent the spread of the novel coronavirus. However, all sessions were broadcast live and are available for viewing online. Recordings of the IFES-organized session can be viewed on YouTube here:
in Korean, https://www.youtube.com/watch?v=7uXKPbnTum4
in English https://www.youtube.com/watch?v=c_d-z5DxeNk