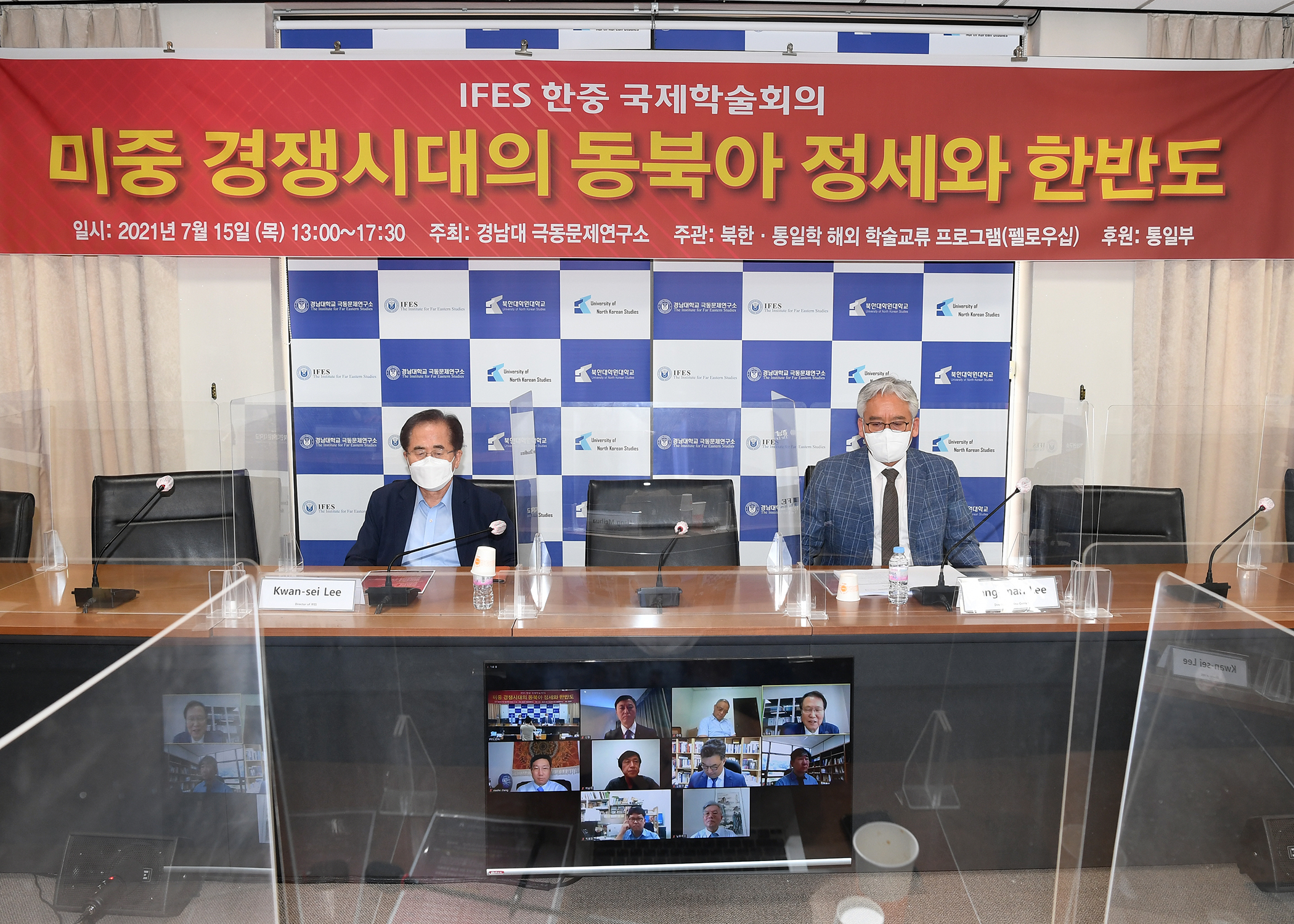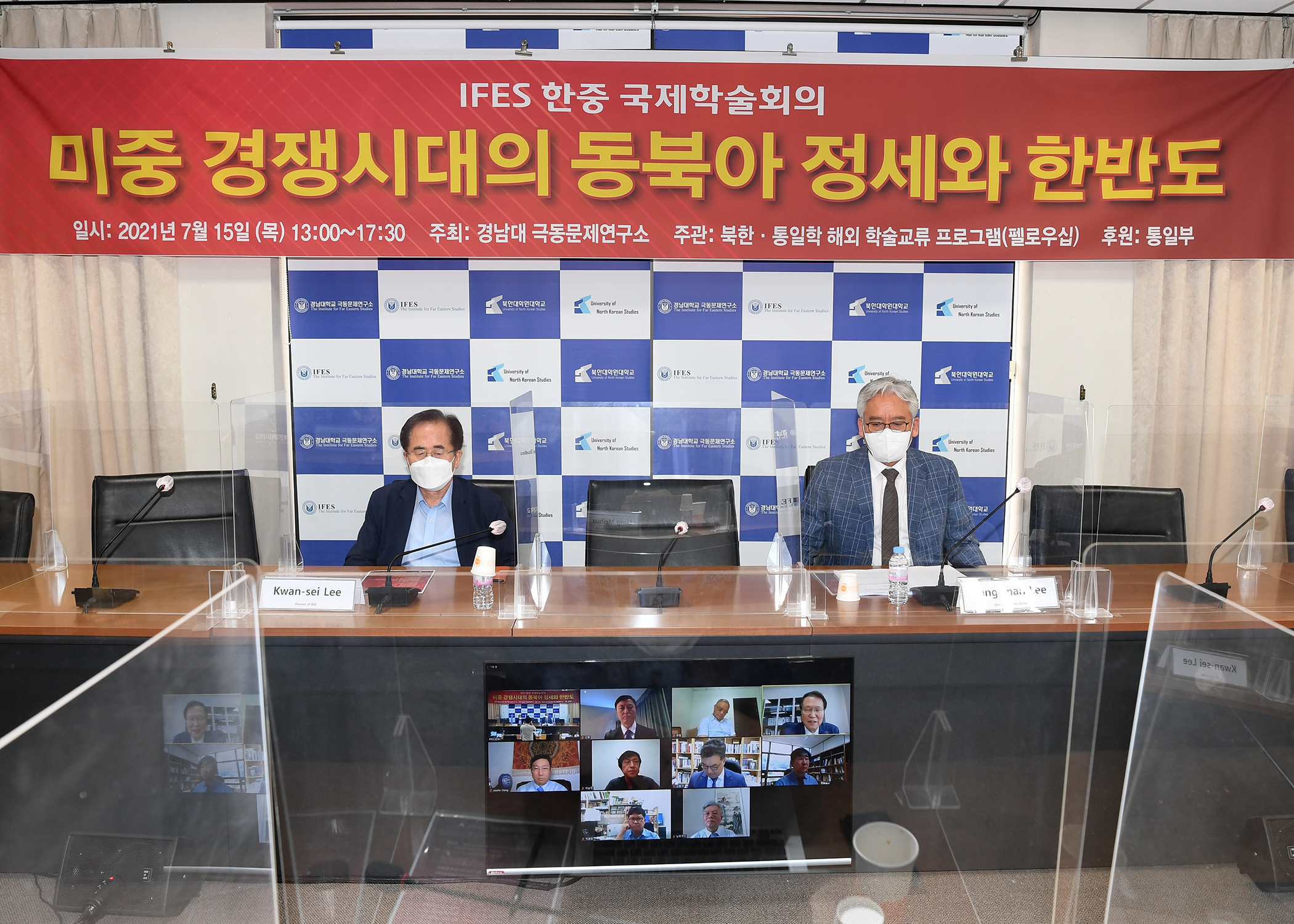 On July 15, 2021, IFES hosted an international conference on "The State of Affairs in Northeast Asia and the Korean Peninsula in the Era of US-China Competition."
Director Lee Kwan-Sei of IFES delivered opening remarks in the opening session.
Session 1, which focused on "Changes of US-China Strategic Competition and the Korean Peninsula," was moderated by Shin Jung Seung (former ROK ambassador to China) and saw presentations delivered by Kim Heung-gyu of Ajou University ("Changes and Prospects of U.S.-China Strategic Competition"), Kim Hyun-Wook of the ROK National Diplomatic Academy ("Evaluation/Prospect of the US's China Strategy"), and Zhu Feng of Nanjing University ("China's Evaluation and Prospects for the Strategy of the United States"). Discussion was provided by Xin Qiang of Fudan University, Cheng Xiaohe of Renmin University, and Lee Namjoo of Sungkonghoe University.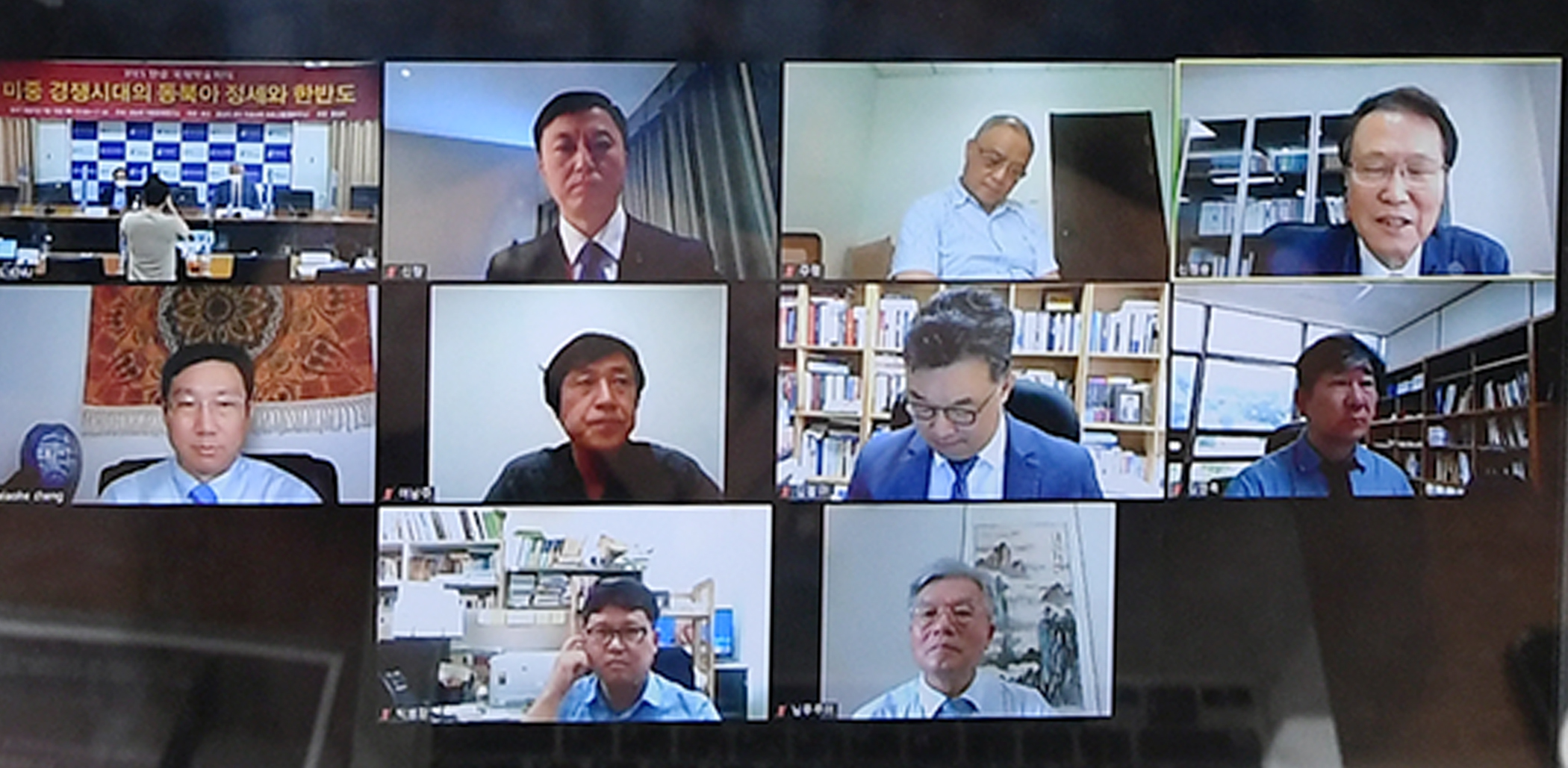 Session 2, "The Biden Administration's North Korea Policy and the Korean Peninsula," was moderated by Ning Fukui (formerly China's ambassador to South Korea, Thailand, and Cambodia), and saw presentations by Lee Jung Chul of Seoul National University ("Conditions and Prospects for Improvement of North Korea-US Relations"), Zheng Jiyong of Fudan University ("The Effect of Changes in Sino-North Korea Relations on South-North Korea and DPRK-U.S. Relations"), and Li Nan of the Chinese Academy of Social Sciences ("Conditions and Prospects for Improving DPRK-ROK Relations"). Discussion was provided by Gong Keyu of Shanghai Institute of International Studies, Byeong-Kwang Park of National Security Strategy Institute, and Yang Moo-jin of UNKS.
Session 3 was conducted under the title "Exploring the Direction of Development of Korea-China Relations amidst the US-China Competition." The general discussion was moderated by Lee Sang-man of IFES, and included the participation of the previous sessions' participants, as well as IFES visiting fellows from China: Xu Sijia, Yu Ruoying, Liang Meihua, and Niu Xiao.
The conference was held online via Zoom and featured simultaneous Korean-Chinese interpretation.